DSFI presents the monthful of activities challenge. Everyday, from 21 Feb to 21 Mar, we shall post an activity to be performed by the children the next day. Send us a video of your child performing it. The Year, for WDSD, let us support our self-advocates in becoming Independent Individuals.
The Excitement begins on 21 February and leading to the World Down Syndrome Day, members need to share an activity by your loved one with Down syndrome. The Federation will send you the activity. Share your creativity….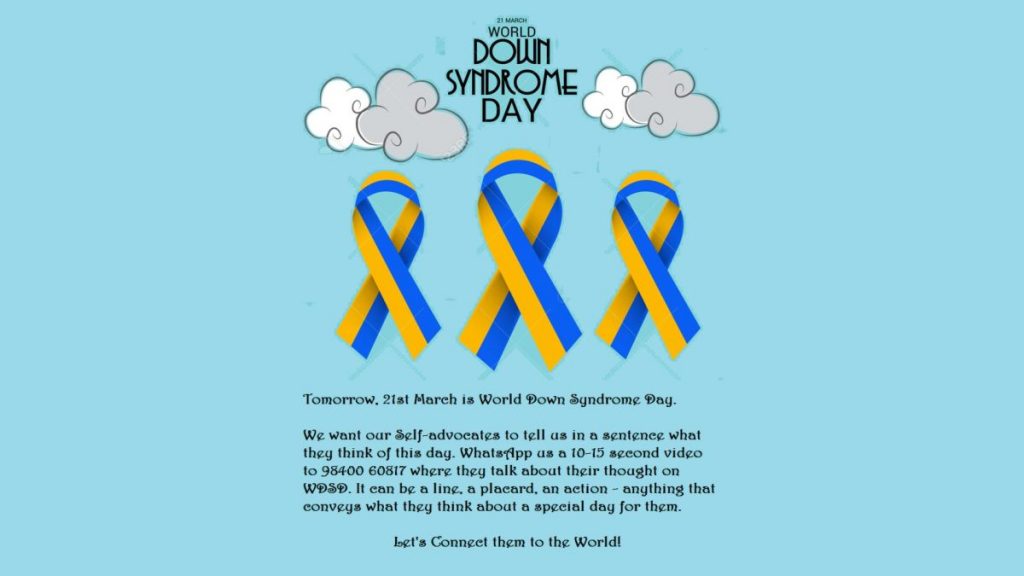 Day 29 – World Down Syndrome Day Celebrations
Day 29 – 21st March, 2021 – Our self-advocates give us a lot of messages, and it is up to us to understand it. Today on the special occasion of World Down Syndrome Day, they share their messages with all of us.