Thanks to COVID – 19, another lockdown is staring us on our faces. Many places have already begun their 2nd Lockdown and for others it seems like a definite possibility. Our persons with Down syndrome have been patient through the first one and the Federation has been trying to provide support to them through Activities of Daily Living being sent out. This lockdown too, Rekha Maa has created some Magic Mantras that will help our self-advocates continue their learning process.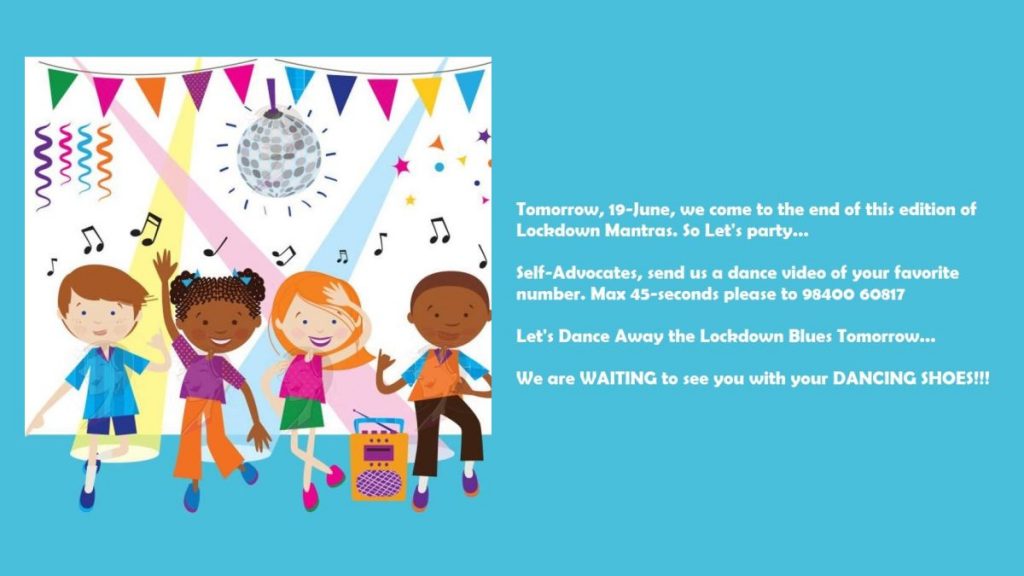 Day 60 – Dance India Dance
Day 60 – 19th June, 2021 – Today, the last of our Rekha Maa's Magic Mantras for this Lockdown, we asked our Self-advocates to do what they LOOOOVE doing. And boy..what a dance. Have fun watching them enjoy themselves!