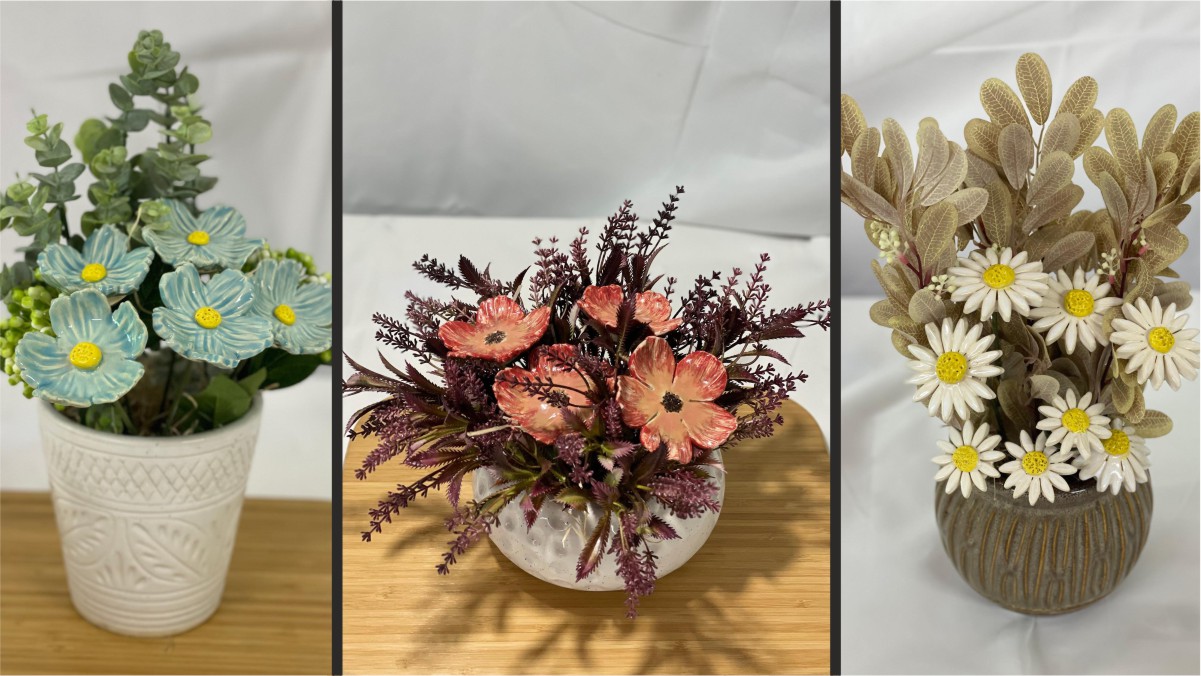 Crafting with Clay – Vandit Jain and his world
JUST CLAY – Handcrafted with Love "A Venture by Vandit, An Adult with Down Syndrome"
About Us:
Just Clay is an initiative to deliver classic statement pieces handcrafted with love. It is more than a brand. It is a celebration of life in action. Ours is a story of determination, creative thinking and working beyond boundaries.
Vandit Jain
The story of Vandit , who characterizes genetic conditions of Down's Syndrome is inspiring and encouraging. Despite limitations he has learnt to turn his fears to joy, frustrations to fulfillment and hobby to passion. He is joyfully practicing and exploring clay to give meaningful expressions to his inner feelings after having experimented with stationery shop, photography, computer typing etc. With pottery, he has found a purpose in life.
Our Brand Story:
Every brand was once an idea which you couldn't let go of and so is the story of Just Clay. It all began when Vandit was introduced to Pottery in a hobby class. He enjoys the whole process straight from rolling the clay, moulding it, glazing and getting to see the final result. Just Clay is our passion project to serve you with the best of products exclusively handcrafted with love.
Why Choose Just Clay?
The charm of something handmade never fades and so are Just Clay's products. We offer you statement of art pieces made with a lot of love and patience and assure you premium quality. Invest in something handmade and you shall never regret your decision.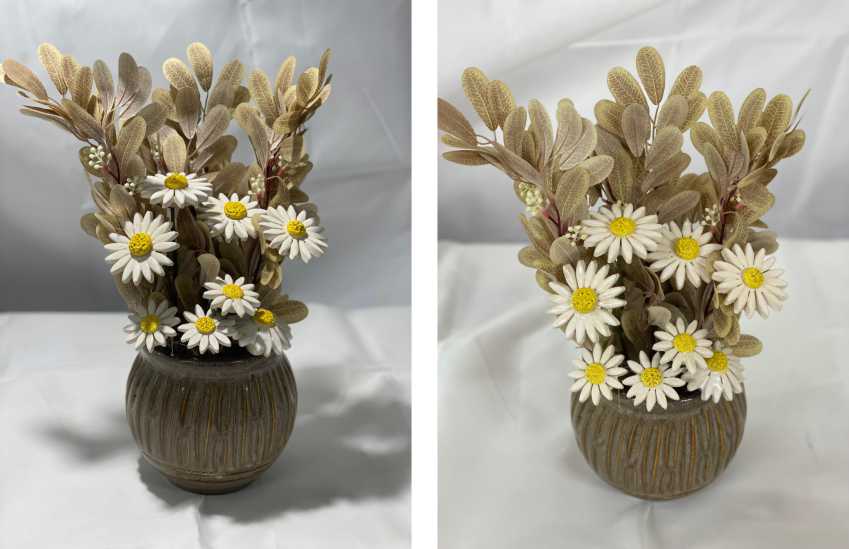 Just Clay – Flower catalogue – 1 White flower – Code -LF(UG)
Material : stoneware
Cost – 4 for 750/-
---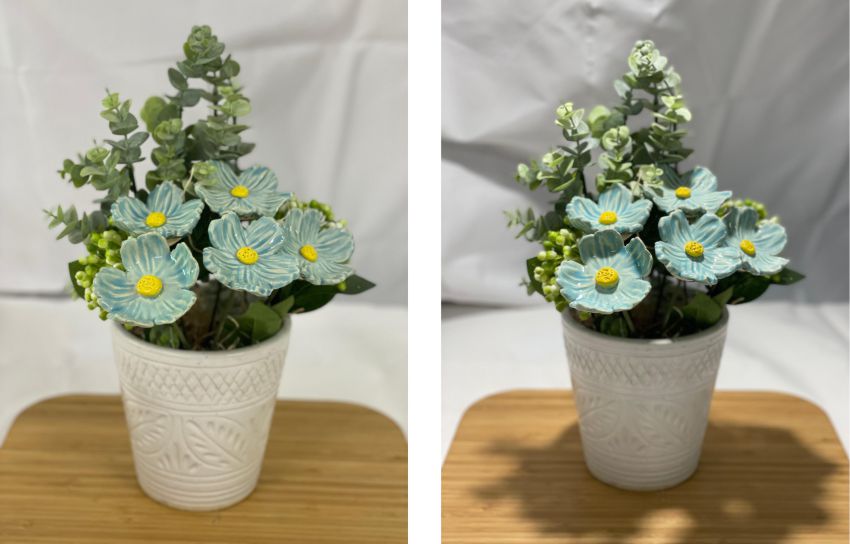 Light blue flower – Code -LF ( LB) – Material – stoneware
Price 4 for 750/-
---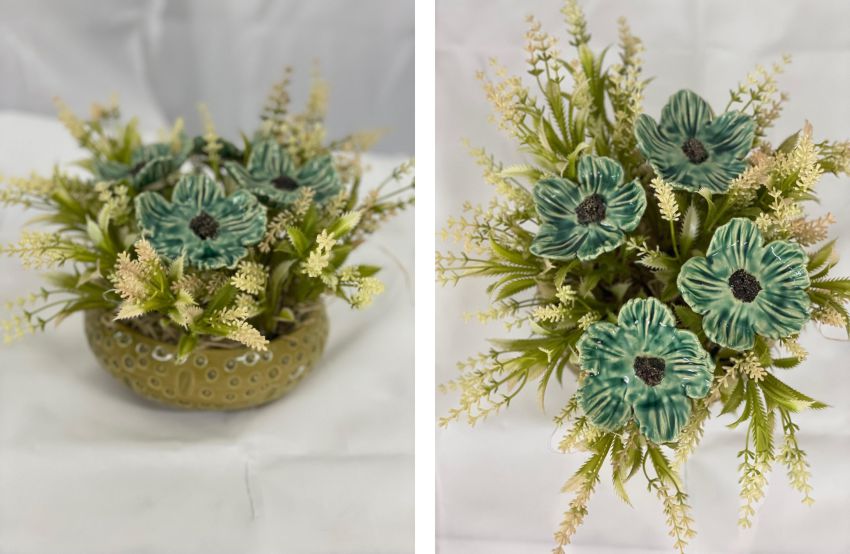 Turquoise flower – Code – LF (T) – Material – stoneware
Price -4 for 750/-
---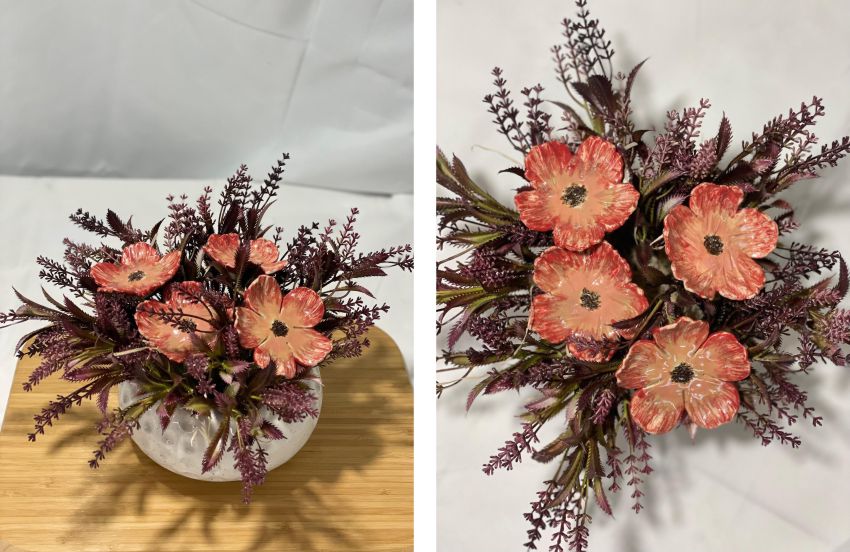 Peach tinted flowers – CODE – LF ( UG) – Material – stoneware
Price – 4 for 750/-
---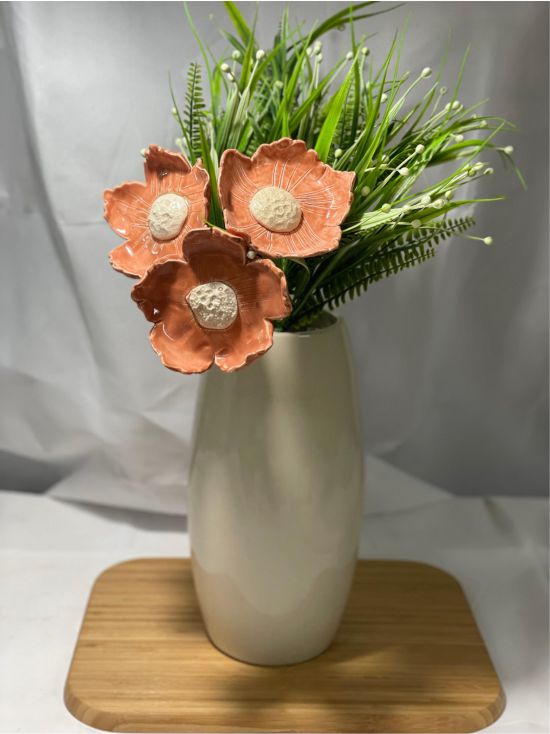 Big flower peach – Code – LF (self) – Material – Stoneware
Price -250/-
---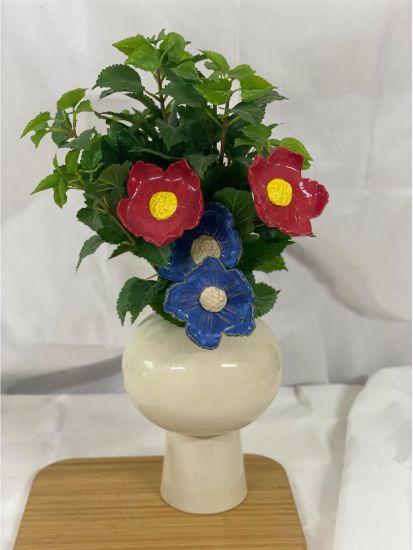 Dark Blue flowers – Code -HF INDIGO – Material – stoneware
Price – 4 for 750/-
Dark pink flowers – Code – HF S – Material – stoneware
Price – 4 for 750/-
Big blue flower – Code – HF ( Indigo) – Material – stoneware
Cost- 250/- per piece