Lighting up of buildings in the Down Syndrome colors of Yellow and blue across the country. This also includes the World Famous Apollo Hospitals.
First Ever Down Syndrome National Games at RRC Stadium, Hyderabad from the 17-19 of March 2023
Down Syndrome Federation of India, the primary body supporting persons with Down syndrome and their families in the country is happy to announce the first Down Syndrome National Games in the country. This is for the first time that this event is being organized in the country specifically for Down syndrome. The event is being planned at Hyderabad, Telengana in association with the local support group called PADSH and Nayi Disha, an organization supporting special needs.
First ever Medical cum Awareness camp at Rourkela organized by DSFI and the organization Home and Hope, Rourkela sponsored by Rourkela Steel Plant
A Free Awareness cum Medical camp for persons with Down syndrome was organized by DSFI in collaboration  with Home and hope on 25th & 26th February, at Rourkela. The event was Sponsored  by Rourkela Steel Plant, SAIL.
The camp saw almost 50 parents from all over Odisha attend it with the self-advocates. The Chief Guest of the event was Mr. Pramod Satapathy, Executive Director ( P & A ) of RSP. In his address, he promised to provide support to persons with Down syndrome and their families by providing assistance for organizing many such camps. He asked DSFI to send him a proposal as to how DSFI thinks they can help persons with Down syndrome.
Parents were able to meet up with various medical specialists including Endocrinologist, ENT, Ophthalmologist, Pediatricians and other specialists. Therapists in the area of Speech, Special education and physical rehabilitation were also available for consultation.
This camp is being planned on a regular basis in Odisha. Special thanks to Mr. and Mrs. Maharana for their efforts in ensuring the success of this First Ever Camp at Odisha in association with RSP.
Medical Camp at Delhi on the 19th of March 2023
We at DSPS are happy to announce Annual Medical Camp under the aegis of Down Syndrome Federation of India and in association of Indian Academy of Pediatrics, Delhi and Manipal Hospital on March 19, 2023. We request all who are interested to send their willingness to Ms Deepti Mathur. On – 9810699483.
Virtual WDSD event organized by DSFI where Chief Guest is Shri Rajesh Aggarwal, IAS, Secretary –Department of Empowerment of Persons with Disabilities, Ministry of Social Justice and Empowerment. Mr. Shombi Sharp, Resident Coordinator, UN India is also a special invitee for the webinar. This event is on the 21 of March 2023.
Celebrating Down syndrome at Voluntary Health Services Hospital at Taramani, Chennai.
Tare Zameen Par Challenge – Activities to be done in 20 days to improve fitness levels of self-advocates..
Acropolis Group of Institutions and Sahyog group of CSIT Department along with Down syndrome Federation of India and AK runner Academy brings you the most empowering 15 days challenge🤩
Complete any of the challenge within the span of 15 days.
4k cycling per day
2k run/walk per day
30 minutes workout per day
So get ready to grab your hands on certificate, T- shirt, and a medal 🏅.
Share and encourage your family and friends for fitness activity.
To Register: https://docs.google.com/forms/d/e/1FAIpQLScDMLfGWhbpI03y6ghTyE3Fs-CG_N2QonuPchBijFqZwqz4_A/viewform?vc=0&c=0&w=1&flr=0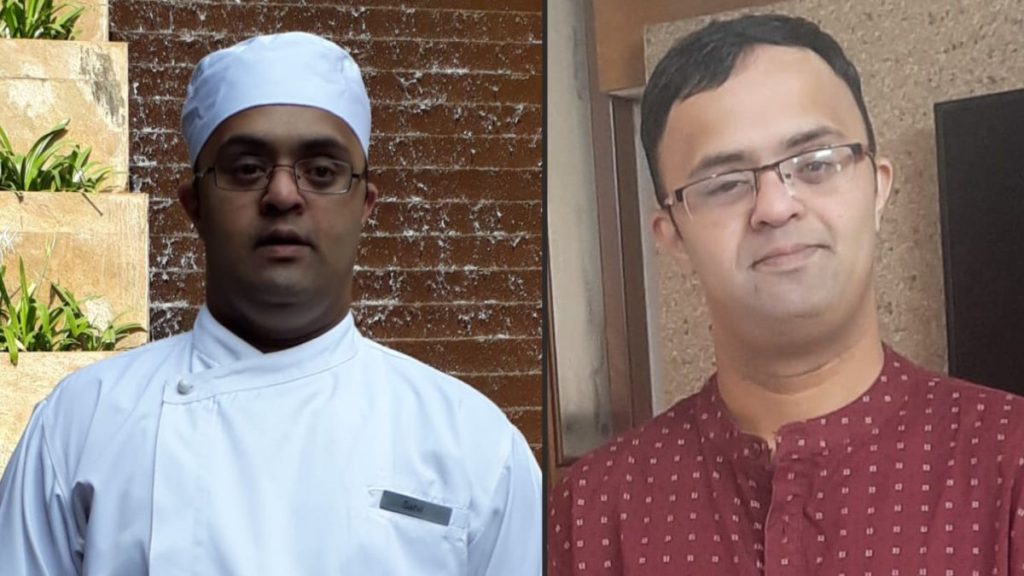 SAHIL – An Achiever
Sahil, diagnosed with Downs resulted in the family experiencing a spectrum of emotions that were primarily based on the contemporary societal belief of Intelligence superseding Virtues or Being-Smart than Being-Human. Over the years, he proved his talent in swimming by winning medals at International aquatic…