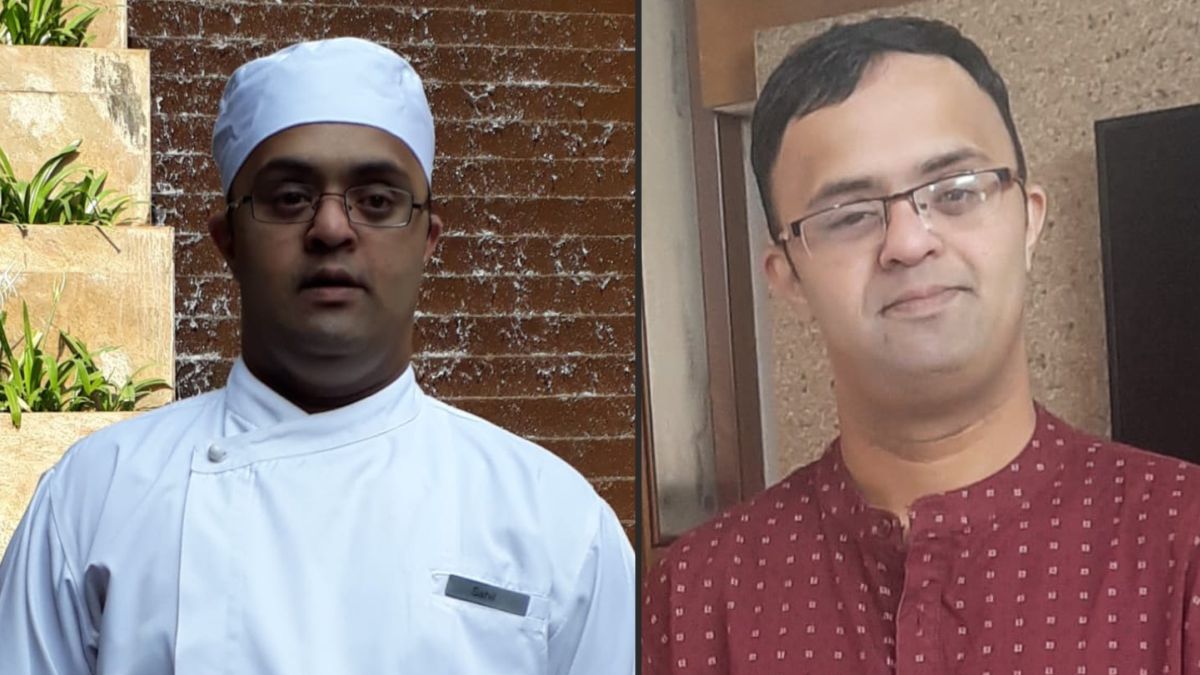 SAHIL – An Achiever
Sahil, diagnosed with Downs resulted in the family experiencing a spectrum of emotions that were primarily based on the contemporary societal belief of Intelligence superseding Virtues or Being-Smart than Being-Human.
Over the years, he proved his talent in swimming by winning medals at International aquatic meets held in USA & Australia and accolades for dancing at local competitions. He successfully passed K-10 /SSC exam conducted by National Institute of Open Schooling (NIOS) in April 2009 and graduated with a diploma in Hospitality from Mumbai in 2015.
After gaining hands-on experience in kitchen, housekeeping & restaurant service in 5-Star hotels since 2016, he has now decided to make a career as Chef. He is currently working as level-2 Chef in Banquet kitchen with added responsibility of serving guests in VIP club of the Hotel.
Exposure to different cuisines has helped him to understand them better as well as hone skills in making them. He prides in making variety of sandwiches & salads.. Also, interaction with guests, senior management & multilingual colleagues, has enabled him to refine his communication skills , mannerism and attitude towards work. Feedback from Guests, Chefs & team members indicates that he has certainly carved-out an appreciable space for himself in the Hotel. Despite long (10+) daily working hours with added travel-time, he retains his cheerfulness & excitement to update/share about happenings during the day.
Sahil has proved that Downs persons possess certain skills which, if identified and nurtured could stand them out in the melee of contemporary generation.
He faced many obstacles in understanding the changing contexts and rules during his competitive career, but through his own and his family's patience and determination, he learned and excelled. A very encouraging and admirable quality about him is that he has been very brave in encountering his disability.
Today he proudly claims to be a respectable earning member of Society.
Check out the links below where Sahil has been covered by various media over the past few years. His achievements make us all proud of him and provide hope to every parent who has a child with Down syndrome.
https://mumbaimirror.indiatimes.com/mumbai/other/this-25-year-old-mumbaikar-is-more-than-what-meets-the-eye/articleshow/59303291.cms
https://mumbaimirror.indiatimes.com/mumbai/other/downs-syndrome-boy-clears-ssc-in-first-attempt/articleshow/15934572.cms