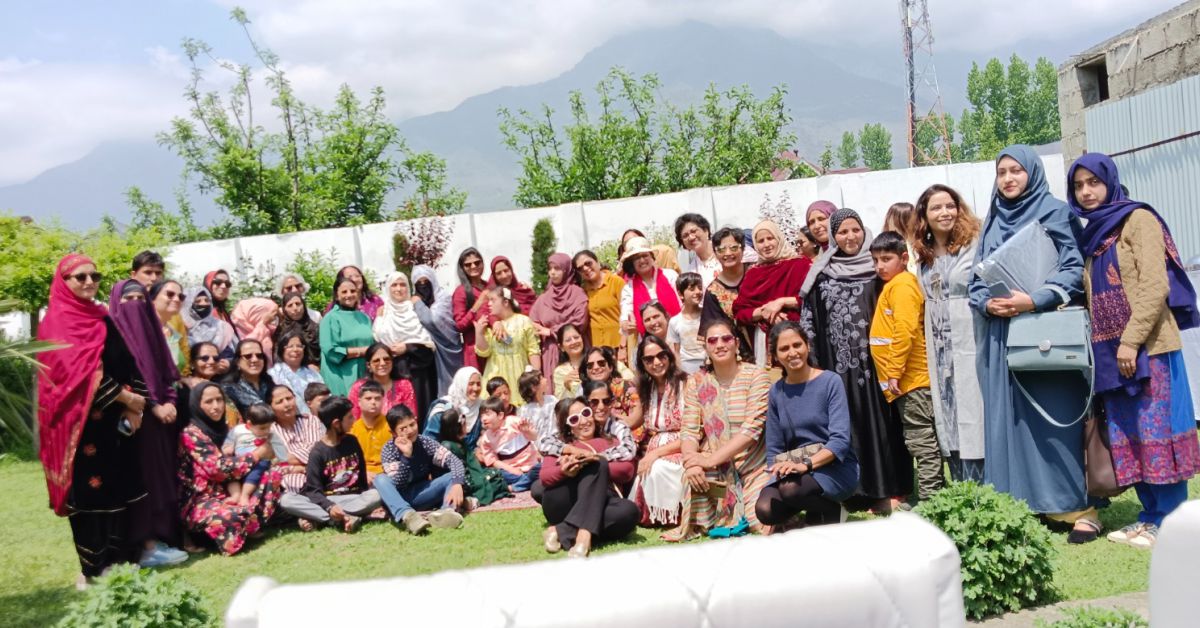 A special time with some special people
DSFI is a trailblazer, thanks to our dynamic President – Dr. Surekha Ramachandran, popularly known as Rekha maa. She always maintains that if a mother is happy, the child will definitely be in a happy space. To do that is important that mothers are de-stressed from their day to day chores and given the freedom to be themselves rather than only mothers, daughters, daughters-in-law, sisters, wives or caregivers.
With that in mind, DSFI organizes the Women's only meet where the mothers who come forget for 3 days that they are anything but themselves. The 3 days of fun and laughter keeps them rejuvenated for the next few months.
This year, the meet was organized in Srinagar – the Switzerland of India. And for a change the local mothers came to meet up with us. It was a revelation for everyone present as the local mothers came out for the first time, laughed, sang and danced – away from their homes and their sheltered existence. They came up with their biggest fears and found solace in other mothers, they got some solutions for some problems and were able to bond with the group who shared the same situation and undergo the same pain. Overall, it was a happy healing time for everyone.
The Disability Commissioner of Jammu and Kashmir, Shri Iqbal Lone, came and spent some time with the mothers and was very positive about what they could do in the state. He promised all his support to help children with disabilities.
New bonds were formed, new friendships made and a new better tomorrow came in sight. Everyone went home happy. And revitalised. It was a meeting that was the need of the hour. For everyone around, a bright new tomorrow seemed possible.
Check out the video of the visit of our Kashmiri moms…