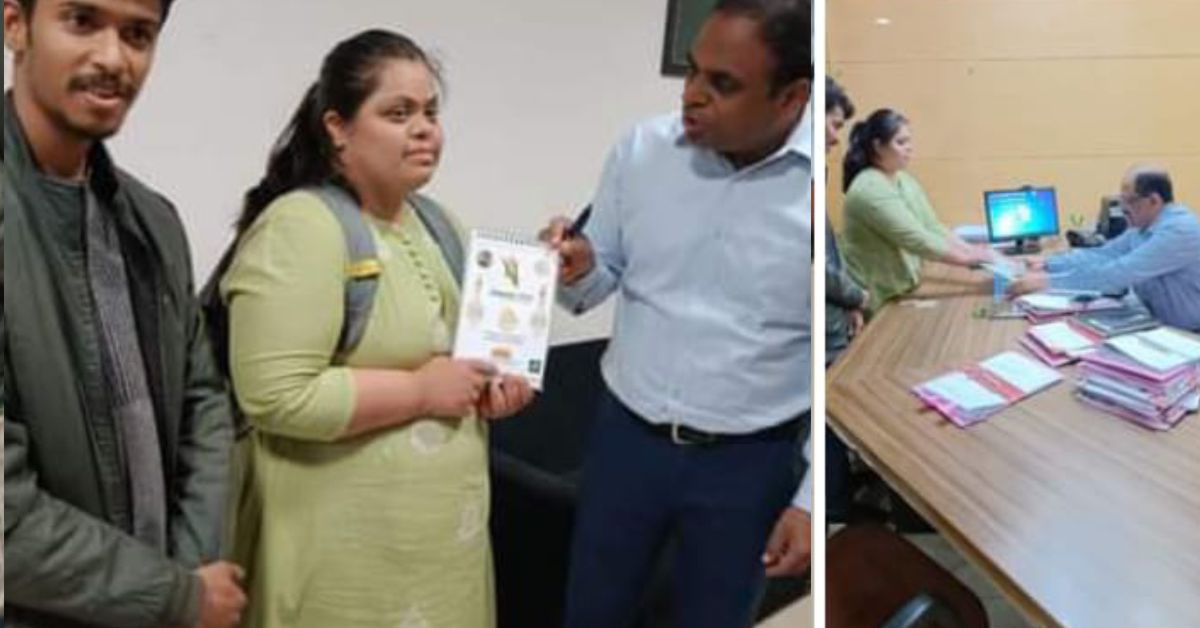 Our self-advocates are conquering the world – one step at a time
Prutha recently interacted with the Collector of Indore, Dr. Illayaraja T., and the Additional Collector Dr. Abhay Bedekar during her internship at the Collectorate of Indore district. ✨
It's my pleasure to share that Prutha was the spokesperson for ANHAD-23, an initiative by the Collectorate of Indore. To extend their support, Dr. Illayaraja T. (Indore DM) ordered 50 calendars (₹125 each) designed by Prutha. The proceeds of this initiative will be split between Prutha and the progression of other differently-abled children.
Prutha is ecstatic by this experience and looks forward to such endeavours. Her calendar will be sent across Government offices in the Indore District as a token of appreciation.
We are proud that our Prutha is an advocate.
A special mention of Arunabh Centre for their continuous support in this journey!