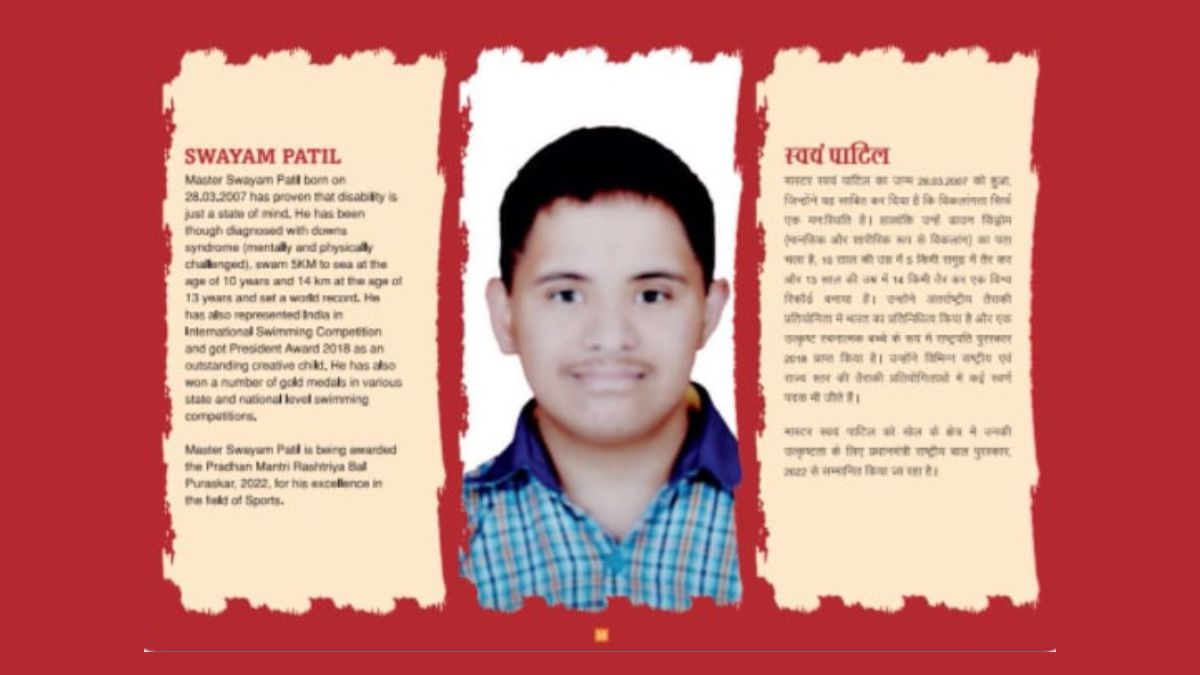 Rashtriya Bala Puraskar Winner – Swayam Patil
14-year-old Swayam Patil is a winner who also incidentally is a person with downs syndrome. He has never let this came in his way, and he went on to swim 5 km in the sea at ten years and 14 km at 13 years and created a world record. It is a matter of honor and pride that Swayam received the President Award in 2018 as an outstanding creative child and represented India in International Swimming Competition. He received an award in the field of Sports. This year he has been conferred with the PM Rashtriya Bal Puraskar For Exceptional Achievements.
He has through his achievements proved that nothing can stop our self-advocates from achieving their dreams. All they need for us to do is believe in their dreams. Swayam, we are proud of you.