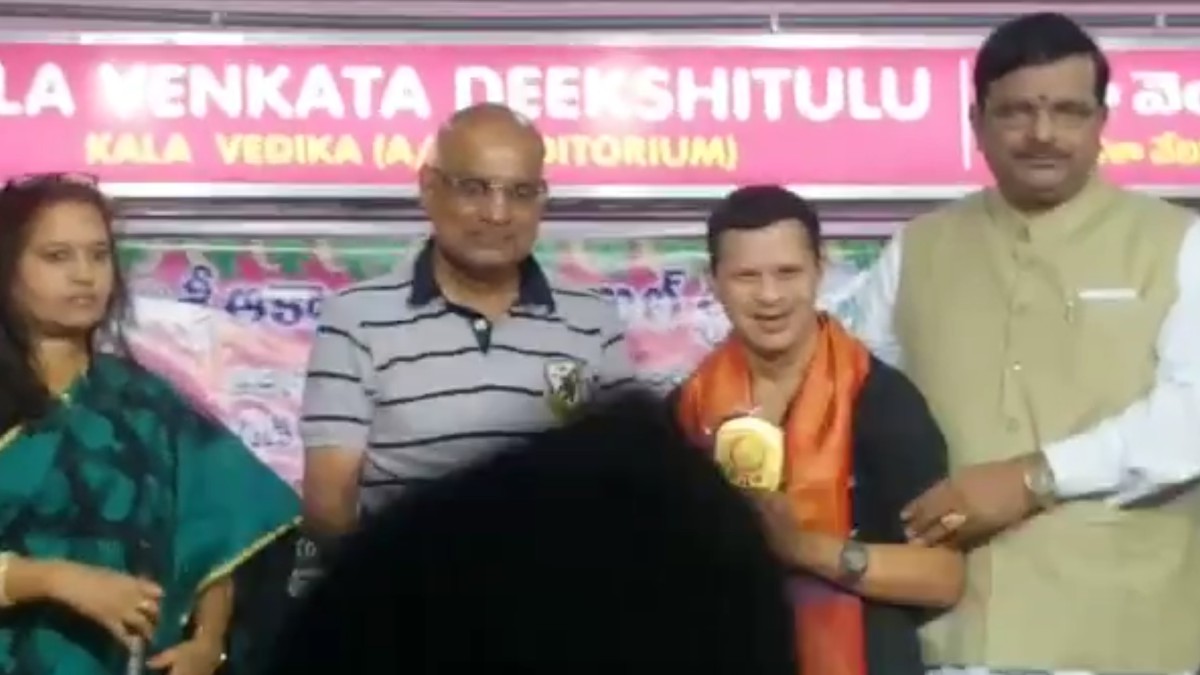 Deepu's performance at Potti SriRamulu Telugu University in an award function may 2023 (Mother's day)
Hi every one
Iam Mrs.K. Subbalakshmi a retired teacher from The Hyderabad Public School, Ramanthapur, and this
My second son Nagadeep 42 years old. He goes to Andhra Mahila Sabha, Durgabai Deshmukh vocational training centre.
We identified that Deepu, is a downsyndrome child,when he was one month old. Early intervention helped us to provide him with necessary therapies and proper training from his childhood.
Balancing my job, joint family responsibilities & taking care of Deepu was really a tough time.
God only gave me physical and mental strength to face the challenges. He helped me in every difficult situation.
Me being a teacher could train him & teach him many concepts of primary syllabus at home in playway method before joining him in school.
In 1980's there were very few special schools. We joined him in Sweekar near Jublee bus station.
In 1994, he participated in Special Olympics District, State & National level at LB Stadium Hyderabad and won medals in running and long jump.
He also participated in interschool cricket matches and won trophy .
Deepu is a good solo dancer. Every one in the school used to call him Chiranjeevi.
Knowing his passion towards dance I approached many dance masters. But non of them were willing to teach him.
He learnt dance on his own, practicing at home, by playing cassettes & CDs in taperecorder.
Deepu participated in many dance programs organized by special schools and other organisations in Hyderabad and won many prizes & awards.
In recognition of Nagadeep 's talent Akanksha charitable trust & Sri K.V.Ramanachari IAS, have honoured and felicitated him in 2018.
Deepu helps me in my daily house hold work and kitchen.. He is very organized, systematic and disciplined . He follows a regular timetable in his daily activities. He gets up early in the morning.
His day begins with prayer. He is very particular about his fitness. He does yoga & exercises twice in a day.. He arranges all his things in a proper way . After bath he waters Tulasi plant, takes Tulasi teertham and does prayer.
Deepu is very affectionate, loving & caring person.
When me or my husband are sick, he becomes restless. He helps and takes care of us. He feels very responsible and concerned.
Deepu is God's precious gift to us.