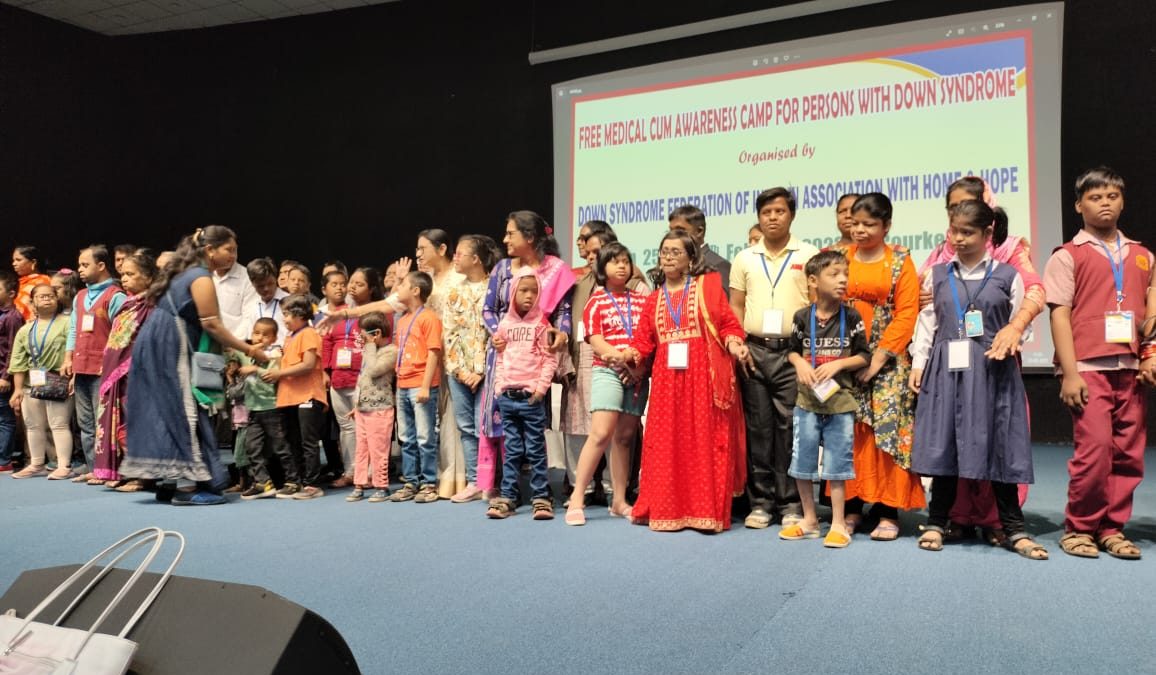 Rourkela – DSFI breaks the Odisha barrier
A Free Awareness cum Medical camp for persons with Down syndrome was organized by DSFI in collaboration with Home and hope on 25th & 26th February, at Rourkela. The event was Sponsored by Rourkela Steel Plant, SAIL.
The camp saw almost 50 parents from all over Odisha attend it with the self-advocates. The Chief Guest of the event was Mr. Pramod Satapathy, Executive Director ( P & A ) of RSP. In his address, he promised to provide support to persons with Down syndrome and their families by providing assistance for organizing many such camps. He asked DSFI to send him a proposal as to how DSFI thinks they can help persons with Down syndrome.
Parents were able to meet up with various medical specialists including Endocrinologist, ENT, Ophthalmologist, Pediatricians and other specialists. Therapists in the area of Speech, Special education and physical rehabilitation were also available for consultation.
This camp is being planned on a regular basis in Odisha. Special thanks to Mr. and Mrs. Maharana for their efforts in ensuring the success of this First Ever Camp at Odisha in association with RSP.