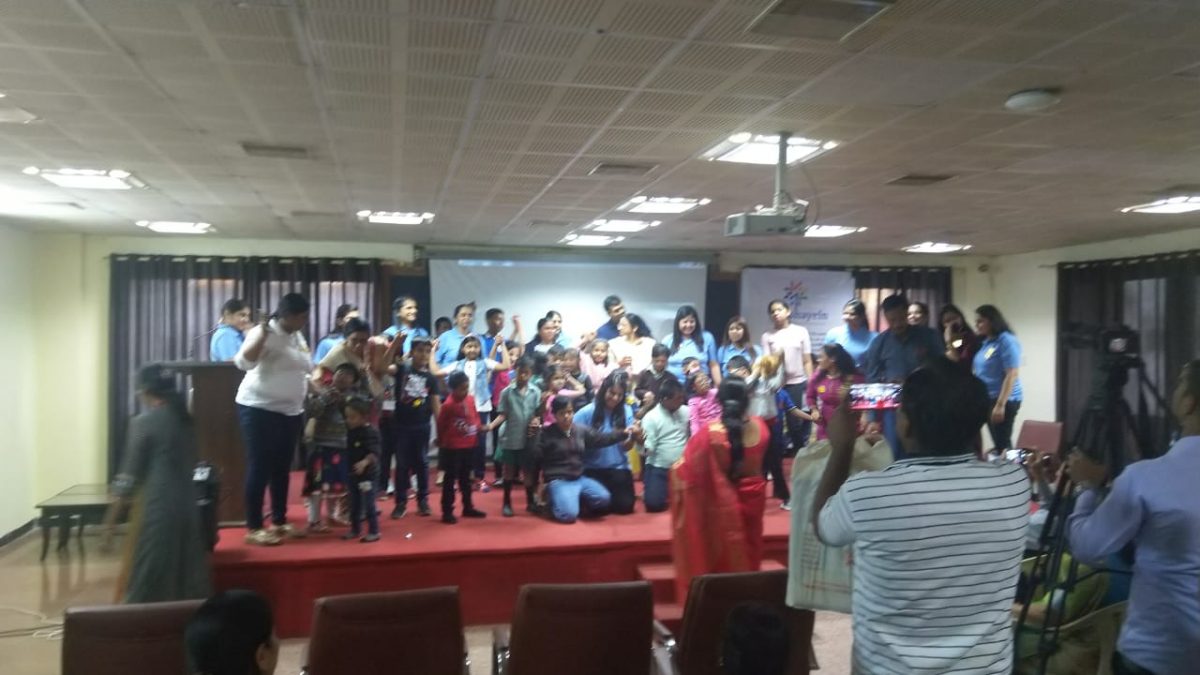 Health Camp at Raipur
Raipur, the capital of Chhattisgarh was the venue for a Down syndrome camp on the 20th of January 2019. Parents and children from across the city and some from other cities too joined in the celebrations. Dr. Surekha Ramachandran, President, Down Syndrome Federation of India was there to lend support to parents and to counsel them. The event held at the university auditorium wore a festive look as everybody not only learnt to hold their heads high, but also to learn a lot from one another.
A thank you note for Dr. Ramachandran from the Aashayein team that says it all:
" On behalf of whole Aashayein team, i would like to thank you for coming to Raipur and giving your valuable time and guidance to parents and families. You are truly an inspiration for all of us and your words fills our heart and mind with new energy and confidence in our kids. Your experience and knowledge gives a new hope to every parent.
We are thankful to the team of Mathru Mandir for cooperation and dedication towards conducting the camp held on 20th January 2019 in Raipur . Looking forward for many more programs in Chhattisgarh to enlighten the way of people in our state.
Words would never be sufficient to express our gratitude.
Thanking you
Aashayein child development center
Raipur (c.g.)
The photographs and videos that bring out the joy that was felt at the venue…
Tags In