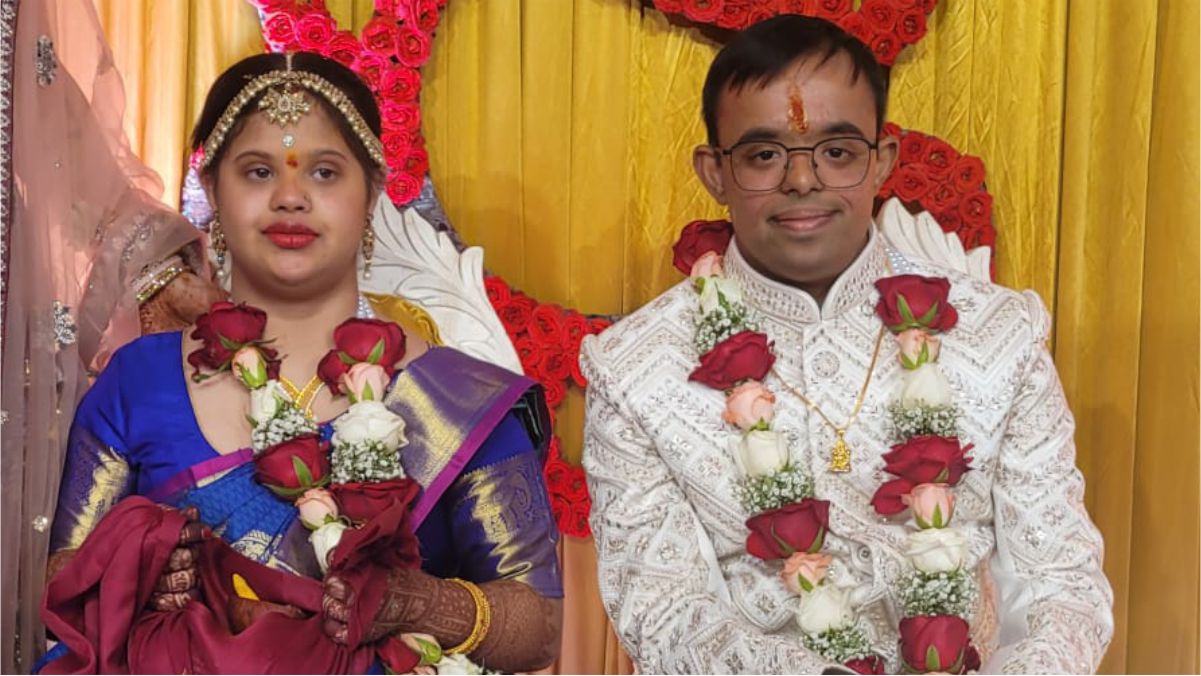 A match made in Heaven
It was a moment to celebrate for the Down syndrome Family in India. The engagement of Ananya and Vignesh was one event that we looked forward to. And it took place on the 15th of December 2022 at Chennai. The bride and the groom looked resplendent and happy.
Marriages they say is the coming together of 2 families. In our case, it is the coming together of the entire Down syndrome community. Anything that we say does not compare to the happiness that this event brings into our liver. What Ananya and Vignesh have done is not just getting engaged! They have instilled hope in our members – a hope for a better tomorrow for our self-advocates. A hope that they need not spend their lives as lonely individuals dependent on their parents and caregivers.They can lead their own independent lives.
Vighnesh is currently employed in Dubai and Ananya is a teacher in a local school for special needs. The parents of the couple should be applauded for their brave decision. A decision that has made our entire community start believing in their dreams.
The wedding will be a grand celebration on 5th of July next year.