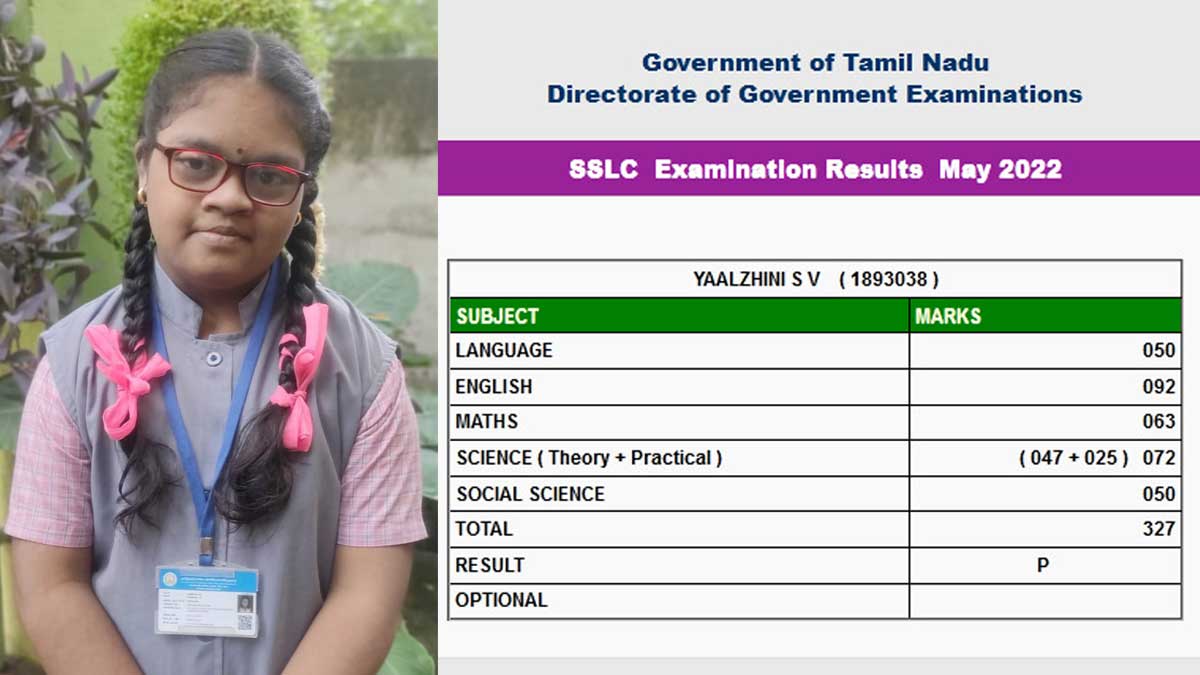 Yaalzhini – She makes us Proud
When Yaalzhini was born, the family was happy. In two months of her birth, their world came crashing down. That was when they came to know that she was a person with Down syndrome. It was a shock for them. Yaalzhini's father Mr. Velvendhan's uncle's son was a person with Down syndrome. But not even in his wildest dreams did Mr. Vendhan think that his child would also be one.
It was during this time, when he was low, that his friend and mentor, Dr. Venkateshwaran of Salem Medical College gave him hope that this child can do wonders. The good Doctor sent the father to Spastics Society of Tamilnadu and from there to the Down Syndrome Association. The father found his answers in Chennai, at Mathru Mandir. Dr. Rekha and Ms. Sandhya helped the parents, struggling with acceptance issues by providing a new direction to them.
They asked him to send Yaalzhini to school, which he did. She went to Jaigopal Garodia Government School, Saligramam. With the support of a very encouraging staff, they applied for a scribe for Yaalzhini for her X standard exams. There was no looking back for Yaalzhini from then on. She went on to score First Division in her Xth Standard Exams.
Yaalzhini owes her successes to a lot of things – her willpower, dedication, her teachers, her siblings, family and of course her parents. It was her mother – Mrs. Sheela who has been her driving force – ensuring that she performs to the best of her abilities. Her mom made sure that Yaalzhini missed nothing in her pursuit of success.
Having a supporting family, an understanding environment and a set of people who believe in the child has helped her reach this far in her life. She is sure to succeed more with the good wishes of all those who surround this dedicated child.
Wish you luck for your future endeavors Yaalzhini!