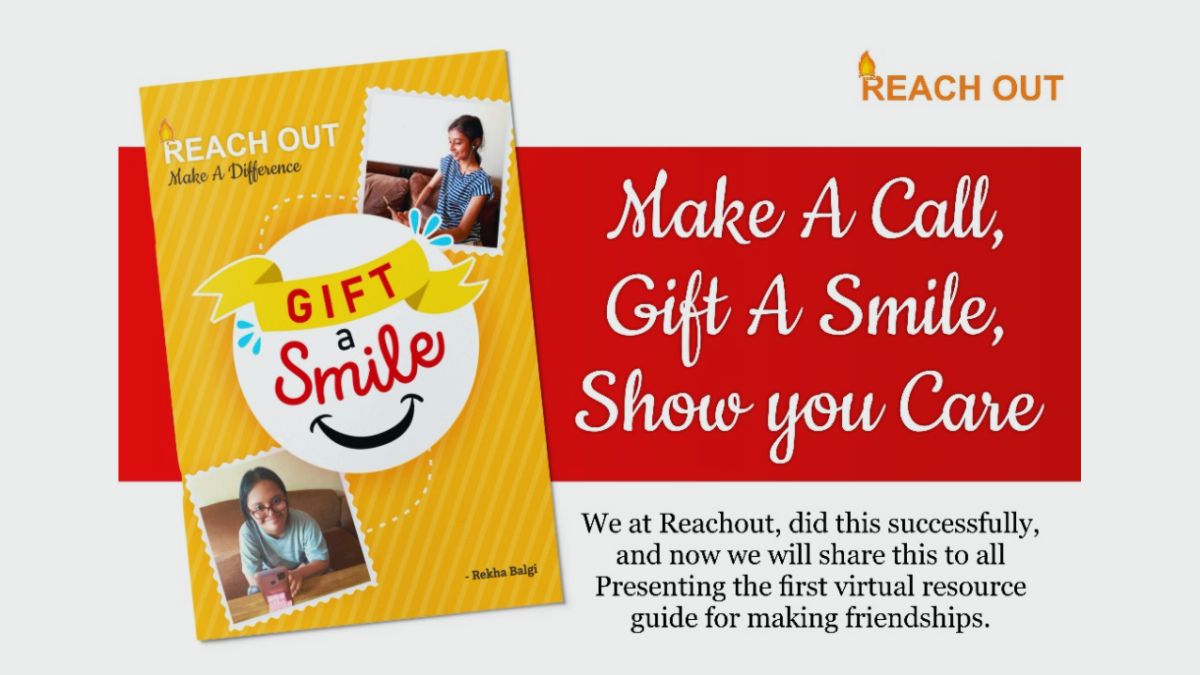 Gift a Smile
Reachout has completed 25 years and is celebrating the Silver Jubilee event with a yearlong agenda of shares through videos of the journey, awareness inputs, collaborations with other NGOs sharing the same vision of Inclusion, testimonials, and lots more. Our last event was on 20th November 2019 at The Yoga Institute, where we had our usual mix of activities including yoga, dance, dramatics, talks, and more with huge participation. Do check out our Reachout Page on Facebook for details on our work.
Unfortunately, thereafter in 2020, the Corona pandemic started and life changed for all. We had plans to work towards our Silver Jubilee year, but things came to a standstill. The new normal led to a new kind of thinking about how best to get across using the online medium and we too widened our horizons. We started off our jubilee year celebrations from April 2021 with informative video shares and collaborations with NGOs The Dancerdowns and then Trinayani.
Gift A Smile

"Gift A Smile" is an idea that came from wanting to provide my brother Girish with a friendly call experience. He is very social and loves to talk to people, but usually only watches me do that or chats a bit with my friends. I used to feel bad seeing him self-talk or pretend to talk on an imaginary call and wanted to change that. So, I requested another sibling to call Girish and just talk to him. I recorded this and was rewarded with so much happiness, that I could see in him for days to come. Then obviously wanted to take it further to do the same for others too as per our Reachout Mission. Hence, we started Gift a Smile with 25 pairs of buddies to commemorate 25 years of Reachout and now we had 26 pairs to denote our onward journey.

We invited volunteers from our circle of friends and acquaintances and received a good response. Our volunteers ranged in age of 13 years and upwards, hence there were school and college students as well as professionals. Our group of special needs persons were 18 years upwards and involved individuals with Down's syndrome, cerebral palsy, autism, multiple sclerosis, and so on. We created a WhatsApp group and got the participants to introduce themselves and provide information about themselves. This helped us to pair them up based on compatibility.