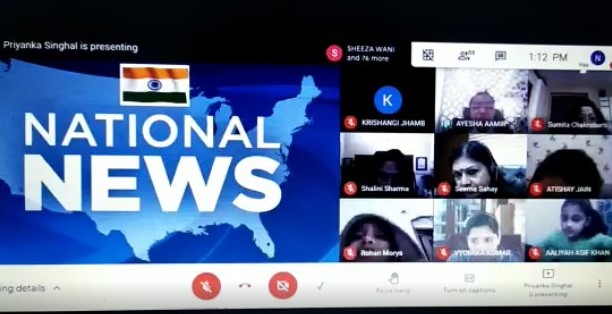 We are getting closer to inclusion
And finally we made it!!!Lots of persistence and Hard work paying off!!Aashi as a part of special Assembly going on live streaming on facebook page of her school..

Watch her after the weather report…sharing her thoughts on value of Honesty
FYI. She was hiccuping and worried if she will be able to perform…Aashi's parents – Dr. Nidhi and Dr. Anurag Gupta are model parents for all of us. They are pushing the boundaries that we have set for our children. They are not only capable doctors but amazing human beings as well – always ready to be of help to us and our parents. And their daughter Aashi is taking inclusion to new levels in her school by being a part of various activities. This video is an inspiration for all parents to help their child reach their potential.