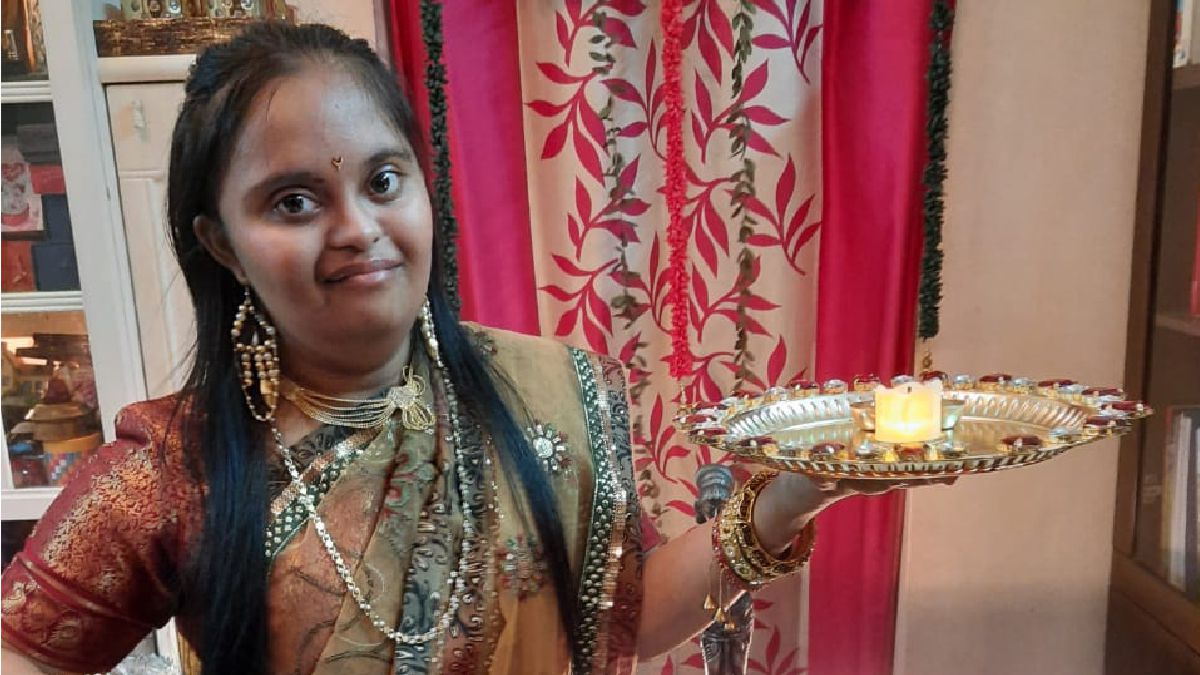 Amazing Advocate #5 – Kimaya Wavikar
Kimaya, my lovely daughter came into our lives 13 yrs after our marriage. My husband Uday, an advocate and I, working for the MSRTC, as PRO, were busy and happy in our professions. We were absolutely overjoyed when I conceived, and thought that the jigsaw puzzle of our lives will soon be complete as a beautiful picture.
But our dreams came crashing down, when we realized our baby was born with Down syndrome. After the initial shock, we pulled ourselves together and started living anew. I gave up my much loved job, and completed a course in Spl Education in order to understand Kimaya's needs and how best to help her. This was the best decision of my life, because today I'm not only able to help Kimaya scale great heights, but many other special needs children too.
Kimaya passed her 10th std , NIOS, with 68% marks and is a Kindergarten class Teacher, a Chef, Bharatnatyam dancer, Entrepreneur running her own enterprise KIMKAN, a Model whose photos have been displayed in art galleries in Paris , a Motivational Speaker, playing each role to her best!
We have come a long way, from the time we believed that our child is born with a Disability, to now, when we know she has This Ability, and not Disability!