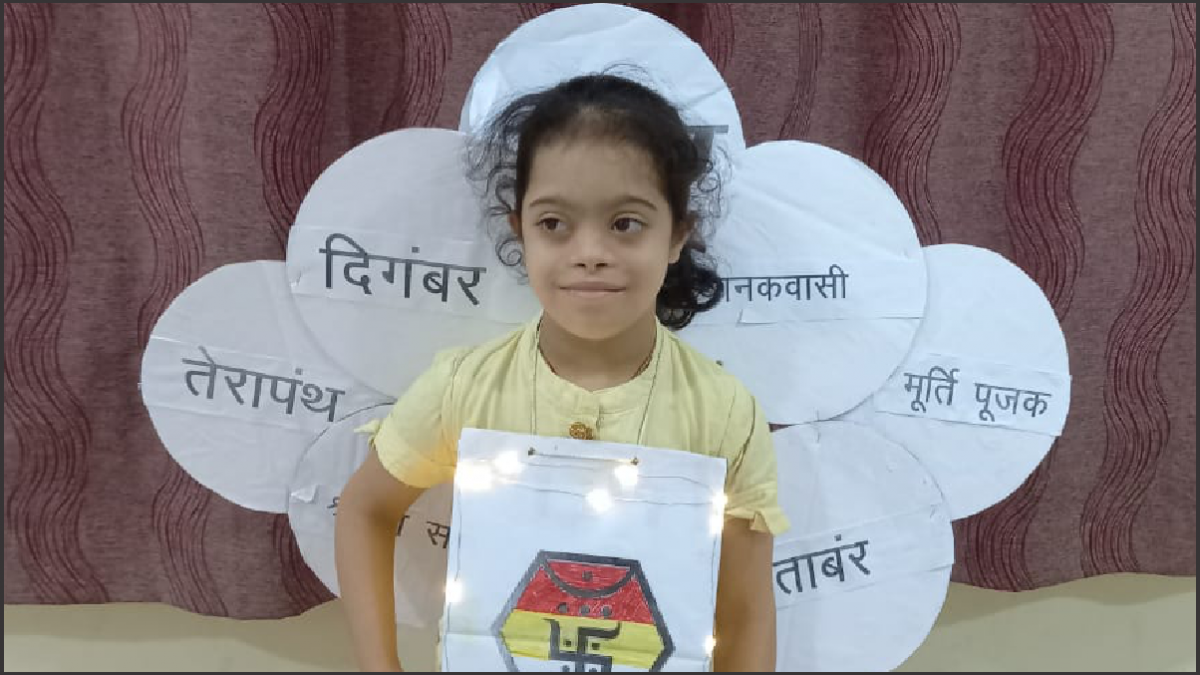 Jyotisho Yoddha #8 – Mauly
Proud to be Mauly's mother 
Today I am known as Mauly's Mother. When the Doctors at Bilaspur told us that she is a child with down syndrome, they also told us that she will not do anything. However, when we met Rekha Maa she guided us and because of her guidance, today Mauly is an active and busy child. And thanks to Mauly, I have friends from all over the country.
Mauly has very attractive personality, probably the reason why she is loved wherever she goes. Presently she is studying in a regular school in class 2 . She is 8 years old and one of the favorite students of her school. Her principal says she is Goddess Lakshmi personified. Two years ago she inaugurated the computer lab in her school.
Her other achievements include winning the first prize in the healthy baby contest. She is an expert in operating mobile phones and can download games, search In YouTube for songs and do many things with the phone that I am not even aware of. She is very good in education too. She can read and write in both English and Hindi. She is not far behind in Maths either and she knows addition subtraction and tables till 12 .Her knowledge about Chhattisgarh is amazing.
She is an excellent dancer and dancing is her favorite activity. I would like to thank Rekha Maa and Hema mam's for their guidance in bringing out the best in Mauli and making her the strong, confident individual that she has turned into.,
Tags In