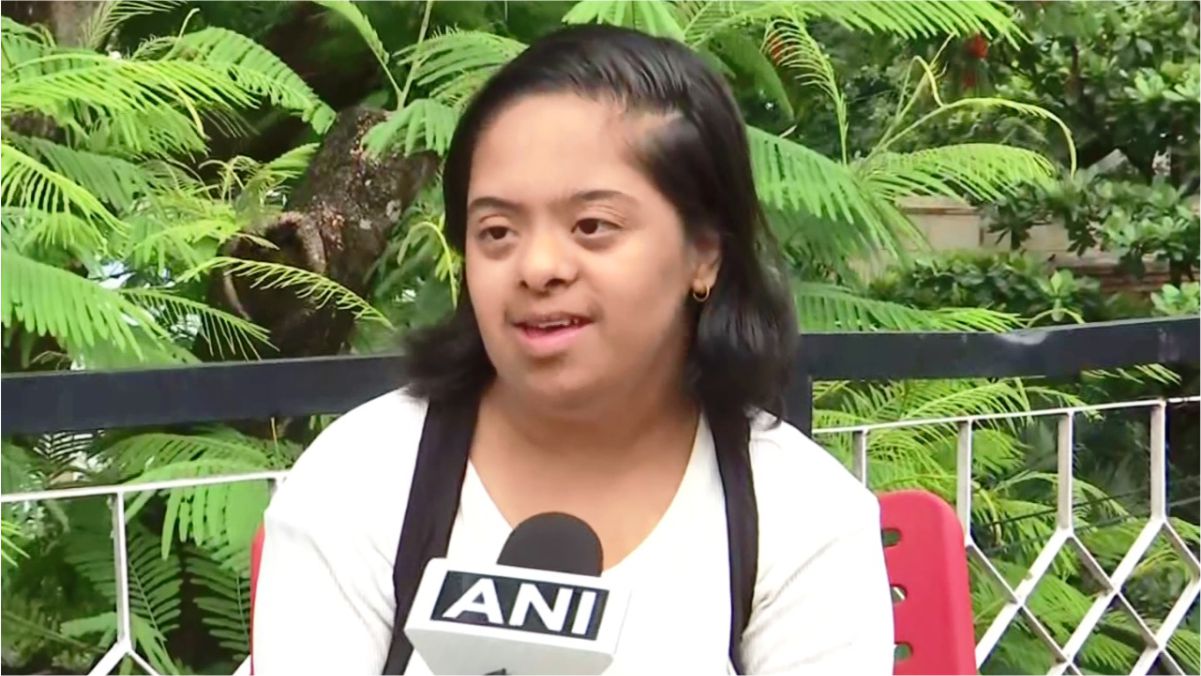 Riza Reji selected for 'Be Beautiful, Be Yourself' 2022 fashion show
Riza Reji, a young and energetic 23 year old beautiful individual with her smile, cheerfulness and affection, full of attitude, innocence, openness and straightforwardness. A very bold person with just enough shyness of a cute girl who loves socializing and enjoy fun time with her friends and her cousins. She spreads laughter, cheerfulness and happiness around with her genuine, innocent interactions with right attitude and straightforwardness over her views. Ever since Riza's birth I myself as her mother and we as our family is living every moment of life with new learnings she teaches us. She is a person who loves her family so much that she makes sure that everyone around her is well taken care of, happy and comfortable. She loves to talk for herself and she expresses her strong beliefs and confidence in herself. A very affectionate individual who inspires others to be beautiful the way they are, stay simple and balanced. Enjoys company of her age groups as well as company tiny tots and loves taking care of the little ones. Riza is a person who adapts quite well with new places and with people within a short period of interaction.
Passion: passionate about dancing and participated in quite a few stage performances with Shiamak Davar Dance Company shows and their dance sessions. Fashion, modelling and theatre are her other areas of interests.
Likes: Spending time over TV shows, listening to Songs and being with friends. She is a party goer. A little of her time is spent in activities like Painting and drawing on her terms and conditions and attending to house chores. She is a big time foody too.
Academics and trainings: Riza has attended earlier grades in Mainstream school and switched to Special School/therapy centre later. She gained training in assisting with Front desk and assisting the staffs at her centre. She also had attended a short term Hospitality training programme which was halted and discontinued with the onset of Covid 19.
She has been attending workshops in theatre and auditioned for an internationally acclaimed Casting Company in India, Tess Joseph Casting Company.
With each opening she got, she gained and built her confidence and groomed herself up.
She had her own challenges in the early years with some serious injury she faced. But with God's blessings and medical interventions, she had come out of it very bravely and marching ahead with firm steps to achieve the best.
Very recently Riza has got a bigger surprise in her life that she got selected to represent India in an annual mega fashion & modelling fumdraiser event organised by Global Down Syndrome Foundation, Denver, Colarado USA scheduled for 12th November' 2022. This opportunity we consider as one of the best to represent entire community of Down Syndrome and Special needs of our nation.
Surfing the net for more awareness, resources and knowledge on Down Syndrome might have turn the attention of related sites and incidentally I started getting newsletters from Global Down Syndrome Foundation and once a mail inviting auditions for Individuals with Down Syndrome for the Be Beautiful Be yourself modelling event 2022. Knowing Riza's interest in these areas I just took a chance for applying for Riza. And there came the response asking for her personal details and a small write up which was sent across and an online audition was fixed on May 2nd with a few selection criterias mentioned as Costume, A small ramp walk, and an interaction/interview with the applicant. Riza has done a few short practices at home casually before the audition with the walk and speaking skills. On the audition day she has gone through the process quite confidently and the Jury also were happy and told us they would get back to us if she is selected and we left at it. On the 17th of June we got an email from the organisation saying Riza is been selected from India to appear In-Person and model at the Fashion event this year.  It was a great moment of joy and gratitude for all of us and excitement was high. Its indeed a great achievement and inspiration for everyone to aspire, dream and fulfill. It only needs, acceptance, effort, support and guidance and God's will for everything to fall in place. Riza and each one of us in the family likes to encourage every parent to be happy and accept how blessed we are that we have such beautiful angels in our family and walk with them and find every step of theirs getting closer to bigger openings and achievements and they will make the world feel proud and they are here to stay with head held high.
https://m.facebook.com/story.php?story_fbid=pfbid02Ku7v6pucbxMy97evDpab1UhGMixFDzV5hvoxujSw14RpsS9QKTPHrBQrMcBgJdVil&id=100044214347061
https://www.indiatimes.com/trending/social-relevance/riza-reji-down-syndrome-to-walk-the-ramp-574490.html?utm_source=share&utm_medium=web_wh
https://www.aninews.in/news/entertainment/out-of-box/bengalurus-riza-reji-selected-for-global-down-syndrome-foundations-be-beautiful-be-yourself-2022-fashion-show20220711212852
https://www.instagram.com/p/Cf1IQ3nLEIQ/?igshid=MDJmNzVkMjY=
https://www.latestly.com/agency-news/entertainment-news-bengalurus-riza-reji-selected-for-global-down-syndrome-foundations-be-beautiful-be-yourself-2022-fashion-show-3936489.html