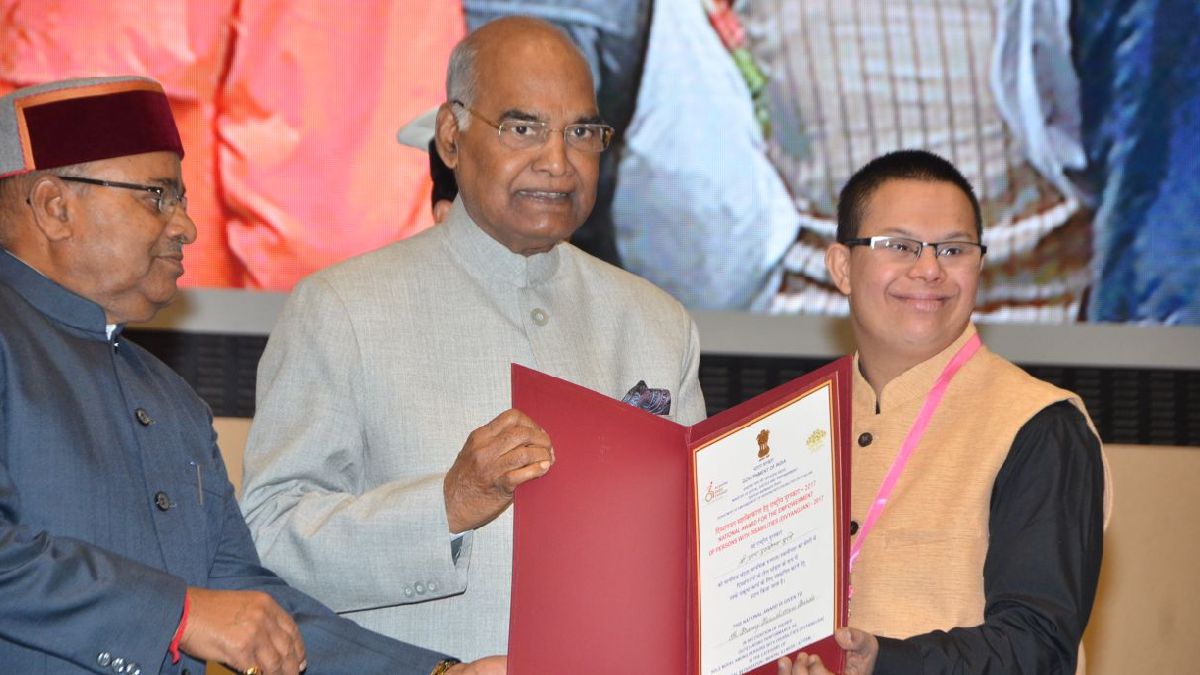 Amazing Advocate #1 Pranay
Besides being in open employment with The Leela for thirteen years, Pranay, has been in various arts and creative activities, one of these is Pressed Flower Arts which is a unique art.
Pranay has received two National awards one as Best Employee in 2014 and another as Role Model in 2017. He has also received World Down Syndrome Day Award 2014.
He has also received (1) Shri. Shah Memorial Award as an Outstanding Employee, (2) Divyang Gaurav Puraskar awarded by Arihant Education Foundation and (3) Shri Lalji Mehrotra Foundation Award for Excellence awarded by National Society Equal Opportunity for the Handicapped (NASEOH).
As Self Advocate Pranay regularly participates in training of self advocates as resource person. He delivers talks on Self Advocacy at various forums like National Parents Meets and Regional Parents Meets. He had delivered talk at World Down Syndrome Congress 2015.
He participated in training of self advocates program in March 2018 in Kathmandu, Nepal and then was invited at World Congress 2018 at Birmingham, UK in May 2018 both organised by Inclusion International.
He passed two levels of examinations of Pre-NIOS, New Delhi.
Pranay is a winner of Gold, Silver and Bronze Medal each in various events in Roller Skating at Special Olympics, National Games, 2002.
For the last 22 years he has been using public transport to move around in Mumbai.
Pranay has been part of Bollywood choreographer Shiamak Daver's Institute for the Performing Arts (SPIDA).
He also participates in virtual programs organised by DSFI.
Pranay is an Amazing Advocate because he proves that HE CAN…Check out this video as he talks about himself and his life.