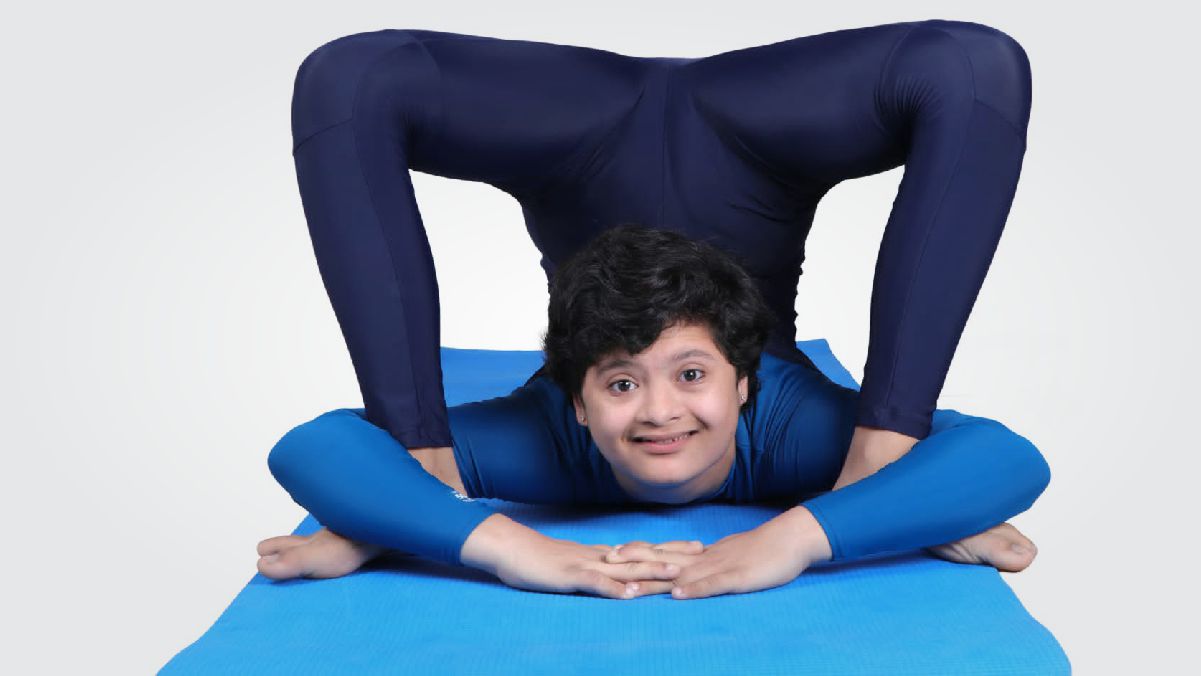 Amazing Advocate #10 – Anvi
Anvi – "the Rubber Girl of India"
Anvi is suffering from many disabilities since birth that include Down syndrome , Hirschsprung's disease and Congenital heart defects.
In spite of these limitations, she works hard and has won several medals in yoga competitions competing with neuro-typical children at the district, state, and national levels. She can do more than 200 different types of yogasanas and 75 surynamskars continuously.. She has received the " Best creative child with disability award 2020″ presented by the Honorable President of India, Shree Ramnath Kovind on 3/12/21. She was nominated by the Ministry of Social Justice and Empowerment for this award. She is the youngest awardee of the National Award, which she received at the age of 13. She got it for her multiple achievements in yoga. She is also the recipient of the "Pradhan Mantri Rastriya Bal Purskar 2022" presented by the Honourable Prime Minister Shree Narendra Modiji on 24 Jan 2022. She was recommended by the Ministry of Women and Child Development of India.
Shree Modiji has tweeted her as the "rubber girl of India" because of her achievements. Anvi has performed many stage programs of yoga to motivate and create awareness among students towards yoga in different organisations and schools. She is a role model for other people. She love yoga and enjoys her life by doing yoga daily. Her dream is to do yoga with our Prime Minister Shree Narendra Modiji.
https://photos.app.goo.gl/6GNafkTorVBPGWGLA
https://photos.app.goo.gl/FgGJg7LcJSsUNLr69