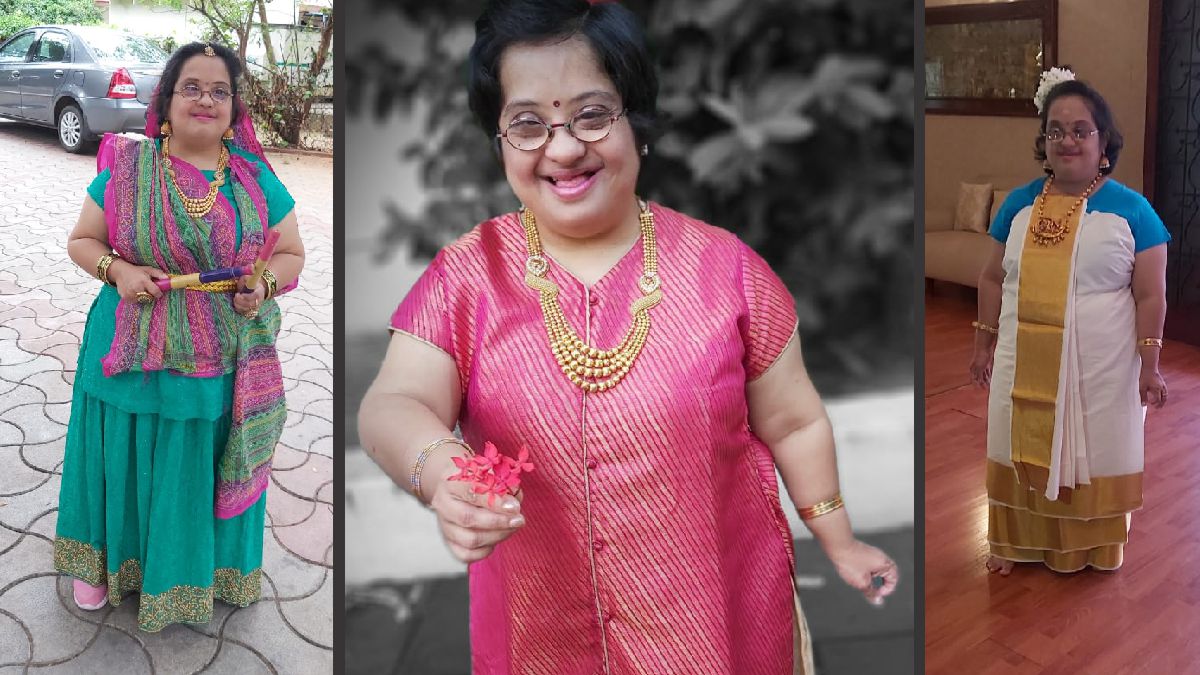 Amazing Advocate #21 – Babli
Babli – She makes life a Fun Journey.
Babli Ramachandran is a confident, friendly, energetic person. Just because there is a diagnosis called Down Syndrome attached does not in any way mean that it defines her. On the contrary, it has only raised her already high spirits: in fact, she has emerged as an inspiration to many others who now have begun to believe in themselves
Babli is a trained Bharatanatyam dancer. Her arangetram, or debut performance, was with trained dancers from the prestigious dance academy, Kalakshetra, at the age of 23. She uses her facial expression to depict pain, joy, anger or love in Bharatnatyam. Babli is encouraged by known and famous dancers and her Guru Ms. Ambika Kameshwaran inspires her. .
She is also a trained yoga teacher, and used to take classes at Mathru Mandir, till the pandemic struck. The center provides rehabilitation, support, and therapy for people with Down syndrome. Even during the pandemic, Babli ensured that she spent her time doing all that she wanted to do. She swam, she dressed up, she had fun with her nephews and she kept herself busy with music and dance.
Babli – the name describes her personality which is ehthusiastic and full of life. She is the one who added meaning to Down syndrome in India. She has single handedly been responsible for persons with Down syndrome coming out and creating a niche for themselves. As a dancer, special athlete, swimmer and Yoga teacher her enthusiasm is infectious. All one needs is her unbridled laughter to make one's day.
Babli – May you keep up your positive spirit and may your tribe grow.