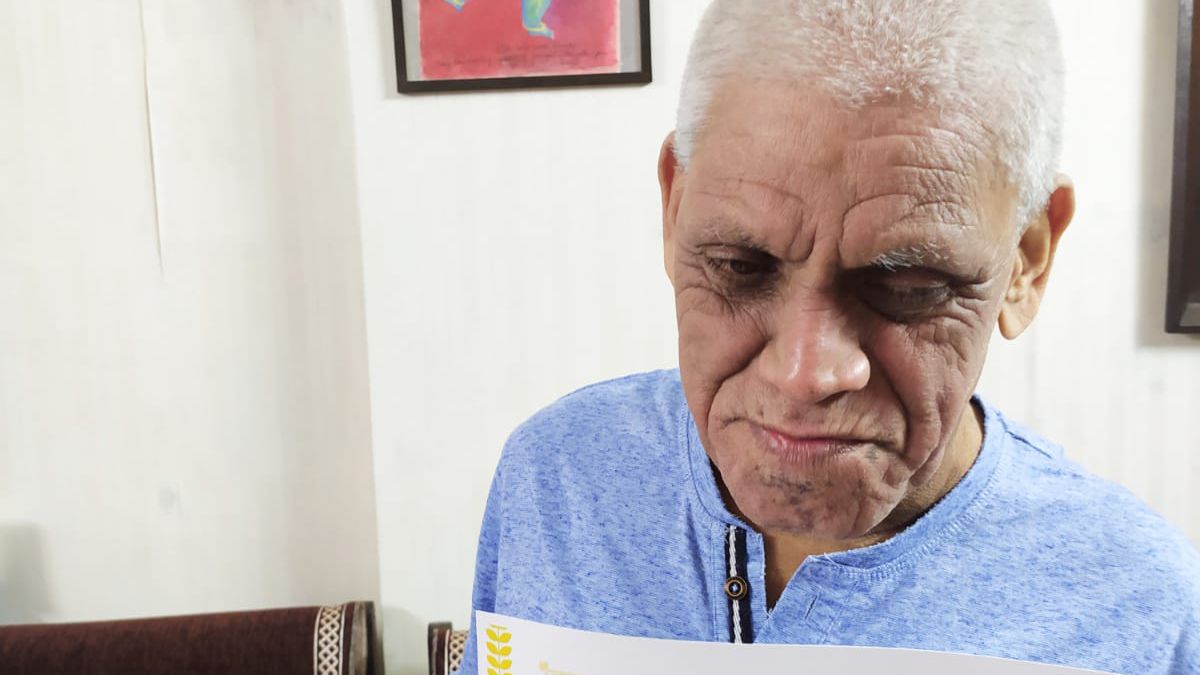 Amazing Advocate #3 – Girish
My life,my inspiration,my brother Girish.
Girish is a multifaceted social personality who amazes people with his innumerable talents and gifts and is 64 years young. Some of his highlights are:
-He is full of life and enthusiasm, comfortable with 5languages -Konkani our mother tongue,Marathi,Hindi,English and Gujarati. Gaana,Khaana and Sikhana is his regimen.(song,food,learn)
-He's is a keen learner with great memory, loves to read, write and spell especially if it is food related. So there is a daily regimen of reading and spelling from books ,listing grocery needs, noting the menu of the day and even checks the bills for online orders.
-He has a big say in the menu planning and helping with chopping like a pro apart from doing various domestic chores.
-Discipline and routine is very much followed starting the day with exercises. Praying , chanting,listening to discourses,having his medication and looking forward to watching an occasional old Hindi movie. He enjoys online story time and singing classes. Watching recipe channels is a must do too.
-The Veruschka Foundation Culinary course at 62 years was a turning point.
-Drawing,sketching,listening to the radio and yoga also figure in the day.
The challenging Covid times revealed his strength to adapt to the most crucial situations.
Even major shift in his diet pattern due to health reasons, was faced with absolute compliance.
Girish is a divine spiritual soul who lives a full content life of faith in all things good. Am truly blessed to be his sister and mother too now as we bloom where we are planted. He's a role model all the way.
Here are a few of his videos showing his multifarious talents.
https://drive.google.com/file/d/12e_xDyPRAxOxwRpEKUk20BJArE-TNbof/view?usp=drivesdk