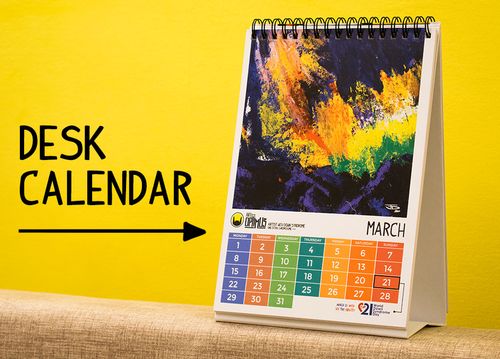 An unique style 2021 calendar
DSFI has always believed in the talent that our children have. And we are happy to present our talented self-advocates to the world. This actually serves us well. We are able to talk about how our children can flourish if given the right opportunities. In this list of talents flourishing under the watchful eye of the parents is Jijo Das. Jijo is a talented artist who has not only made his parents proud but also been an inspiration for all other parents.
As we welcome 2021, Jijo has done it in his unique style – with a New Year calendar with all his masterpieces of 2020. DSFI is proud to promote the calendar done BY one of us FOR all of us. You can also do your bit by buying the calendar and spreading the word. WE need to work together to achieve the ultimate goal – an Inclusive world for our children.
Click on the below video to see why this calendar is a must-buy for you. And if you want to buy it, click on the Buy now link. You can visit the site www.artofmyoptimus.com for more."