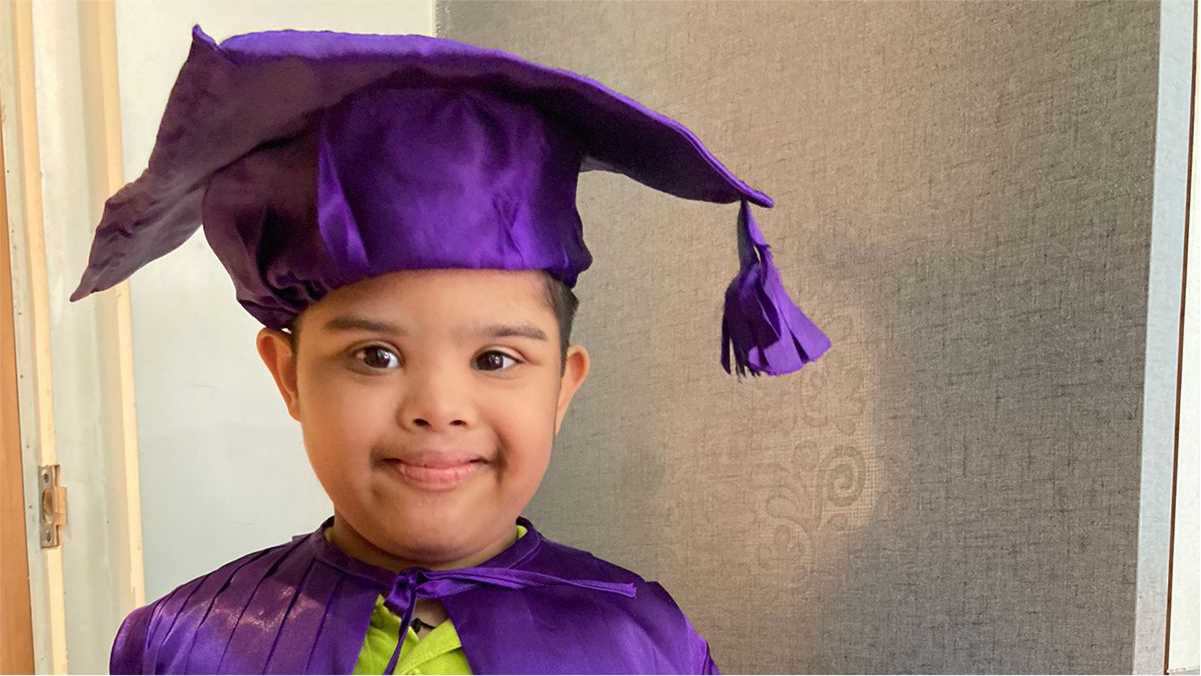 Jyotisho Yoddha #2 – Abeer
"It's not a Disability, It's a Different Ability"

My acquaintance, near dear ones and everyone in society knows me as Shikha Bhargava but for me, my identity is because of my children's and now the world knows me as a mother of Abeer.

For many, Abeer was a child with many challenges, but I know that my little angel will not only bring light to our lives but will help me illuminate millions of other hearts and life too. He is a rockstar he can do almost all those things which any other child can do,
"Give me wings, let me fly, Believe in me, let me touch the sky"

Abeer is now 6 years old and he is studying in the mainstream school in class 1, he is the most popular kid in his school as from school aunties to teacher, bus in charge to admin staff every one of them misses him due to online classes these days to the extent that one day I got a call from transport in charge as he wanted to talk with him and we were so surprised to hear that …

He daily says his affirmation "I am enough; I am smart, I am strong and I can do anything & Try -Try till you succeed" which is not only praised and encouraged by his teachers but principal too. He does not have any stage fear, he participates in the show and tell, poem recitation, fancy dress etc.

Abeer is an excellent reader, even he has a very good general knowledge, he reads Hindi, does maths, he started writing although he is catching up with others and determined to improve daily, and he does skating, cycling even with all these challenges. We learn from our kids that, "mushkile chaien kitne he kyon na hon par unko hara kar jeetne ka maja he kuch aur hota hai"

He is a foody boy, he loves to eat a variety of food and demands me every day a new dish. As any other siblings have fighting's between them, my both kids fight a lot but they both love each other a lot. Abeer sister is 6 years elder than him but still, he comes and complains to me: "mummy siya phone dekh rahe hai , and command her Siya phone rakho padhai karo."

We never see him as a special child, he is special as he is full of love, happiness, he is our bundle of joy, he is our lifeline.

"Every Child is a different kind of flower, and all together make this world a Beautiful Garden"
Tags In