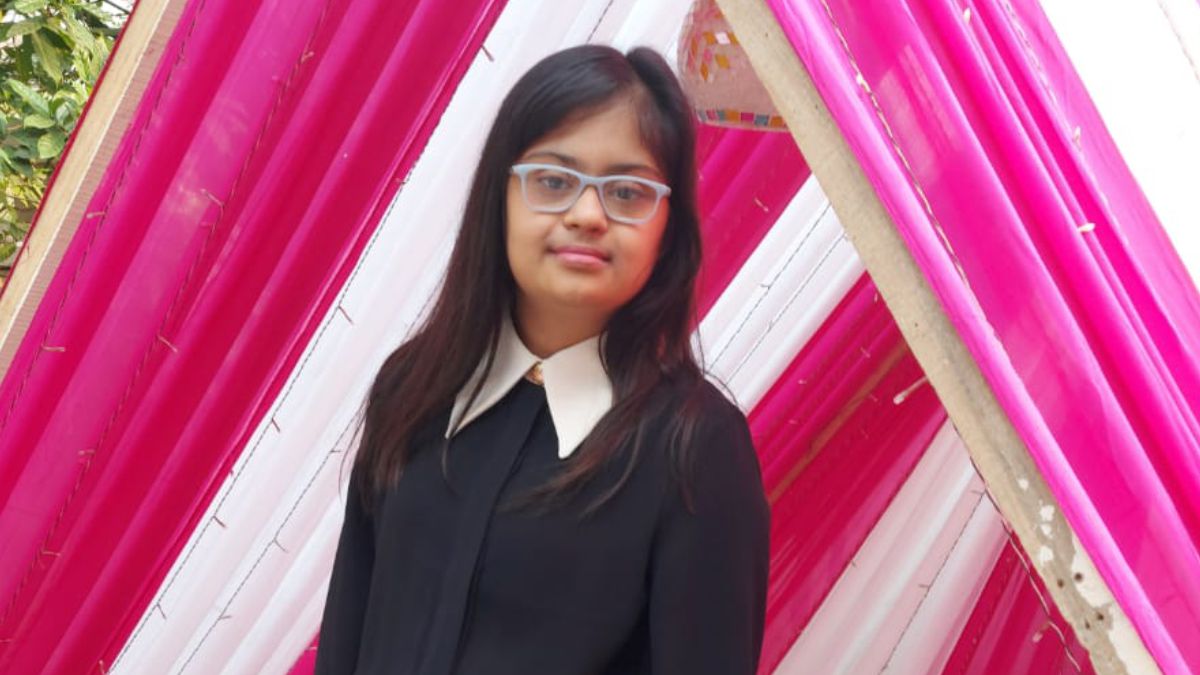 Jyotisho Yoddha #1 – Unnathi Suranaa
A Warrior for Self-Advocacy Ms. Unnathi Suranaa – Brand Ambassador, Down Syndrome Federation of India
Unnathi Suranaa is 15 years old, born 10th January 2006. She is currently studying in grade 9 in Fountainhead School, an inclusive mainstream school in Surat. Unnathi also happens to have an extra chromosome (Trisomy 21)
She is learning the Kuchipudi form of classical dance for the last 5 years. She is a member of her school community service programme where she teaches dance to children from the local municipal schools.
She can swim, cycle and is a good Table Tennis player.
In March 2018, Unnathi initiated a small awareness campaign about the Traan pan nu vad( the three leaved Banyan tree) of Surat. She spoke about it at an event by the Dharohar organisation, which aims at preserving the cultural heritage of the state. She also conducted a story telling session at the heritage site to create awareness about this unique tree.
Unnathi is an orator having won poem recitation and speech competitions (among neurotypical contestants) at the school and city level. She is a crusader for Inclusion and wants to be known for her efforts, irrespective of her medical condition.
Unnathi recently cleared the Grade 3 Trinity Speech and Drama examinations with a Distinction. This Brand Ambassador of the Down Syndrome Federation of India is all set to go places.