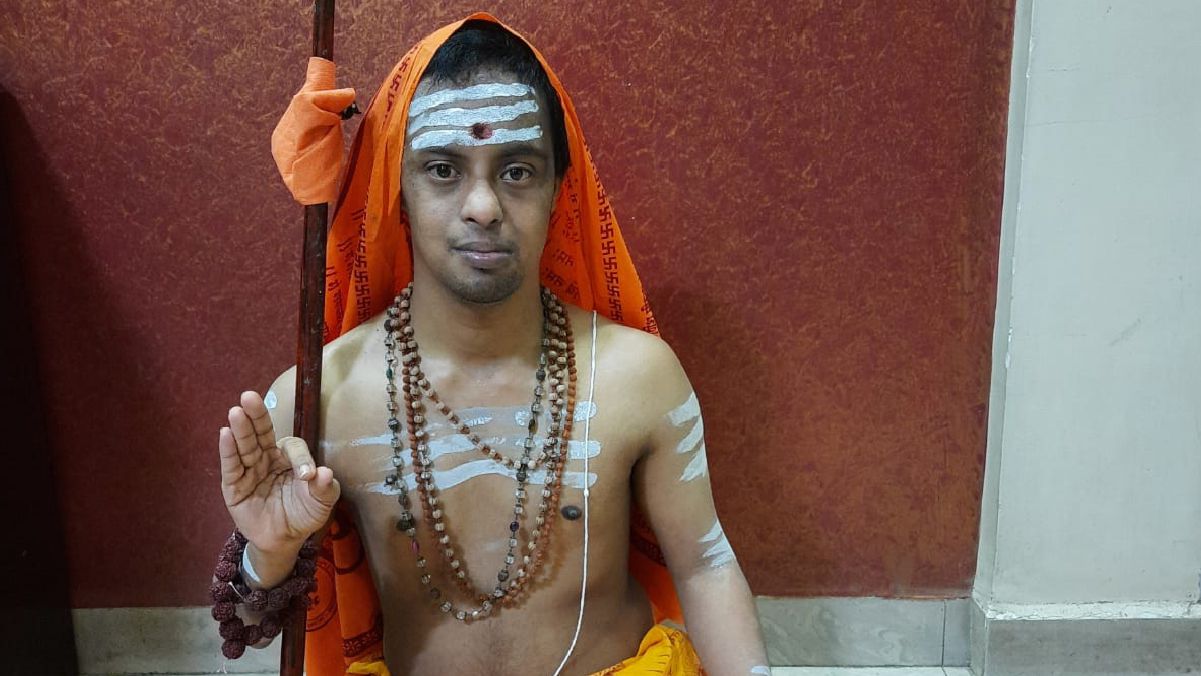 Jyotisho Yoddha #27 – Aditya
ADITYA has accepted the challenges that came his way, fought against it like a true Yodha with a sweet smile. The Xtra chromosome as per the medical experts is a DISABILITY, but he has converted it to THESE ABILITIES and proved himself to be a Warrior in different fields.
He started travelling independently at the age of 11 years in the Public Transport to his school. He braved the 2005 deluge (age 16 years) (Mumbai Floods) wherein he was forced to spend the night at a roadside open Dhabha without power and communication.
It is said that YOU DREAM AND IT MANIFESTS………His dream was to work in an office in a computerized environment. This holds good for Aditya.He works for a corporate, has his own work station His work profile is DATA ENTRY.
He is very passionate about Dancing, Singing and chanting Vedas.

He loves cooking, art & craft, painting Diyas, doing Rangoli. He loves to explore different forms of painting such as Marble painting, Rock Painting, Warli Art and Gondh Art. Loves to play Antakshari .(old songs) . He helps us in all the household chores. He has won accolades and prizes for his dancing,singing and culinary skills.
Aditya is the sun that shines bright, come rain, come shine. And we are proud of him.
Sudha Subramaniam (Mother of Aditya)
Tags In