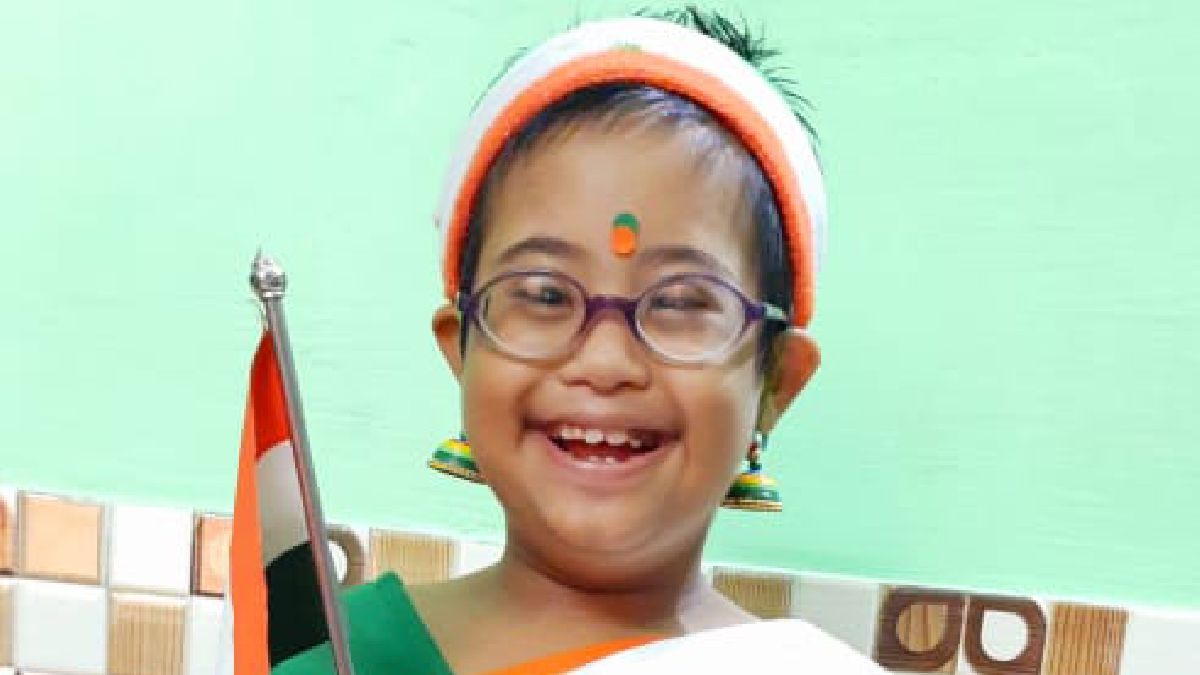 Jyotisho Yoddha #28 – Samriddhi
Our little Treasure – Samriddhi
Samridhhi was born on 26th May 2014 in Tripura. The day I took her in my lap, it changed my life totally because she came to us after 9 years of our marriage. It was not less than any miracle. But soon after getting those cheers, a shock was given to us- that she is a person with down syndrome. It was a little hard for me to accept this after waiting so long. But like I said, her presence itself was a miracle and that probably gave us the power to accept everything and to begin a new journey with my little one, my Samriddhi.

We then started searching for and gathering all kind of information regarding Down Syndrome as this disorder was totally new to all of us. In 2016 I met My Rekha Maa – who has changed totally our outlook regarding Down syndrome. She made me feel that the best award I received is my motherhood. Under her supervision my little Samriddhi started talking, walking and doing activities.

This little star started twinkling bright. We can never undermine the role played by our family members who have always been a source of support. Her trainers in school have contributed a lot in her growth and development.

She loves to play, talk, draw and dance. She is also a Yoga lover. Thanks to her, I have developed interest in it myself. In her own tune she talks so much that it makes my day, my life. She loves her father so much as he is her friend & her soul mate. Though sometimes in the dark I feel heavy for her thinking about her future, but I know the way she is – she always has the zeal to prove herself. And this is enough for her to surmount all obstacles that life throws at her.

Shampa. Samriddhi's Mother.
Tags In