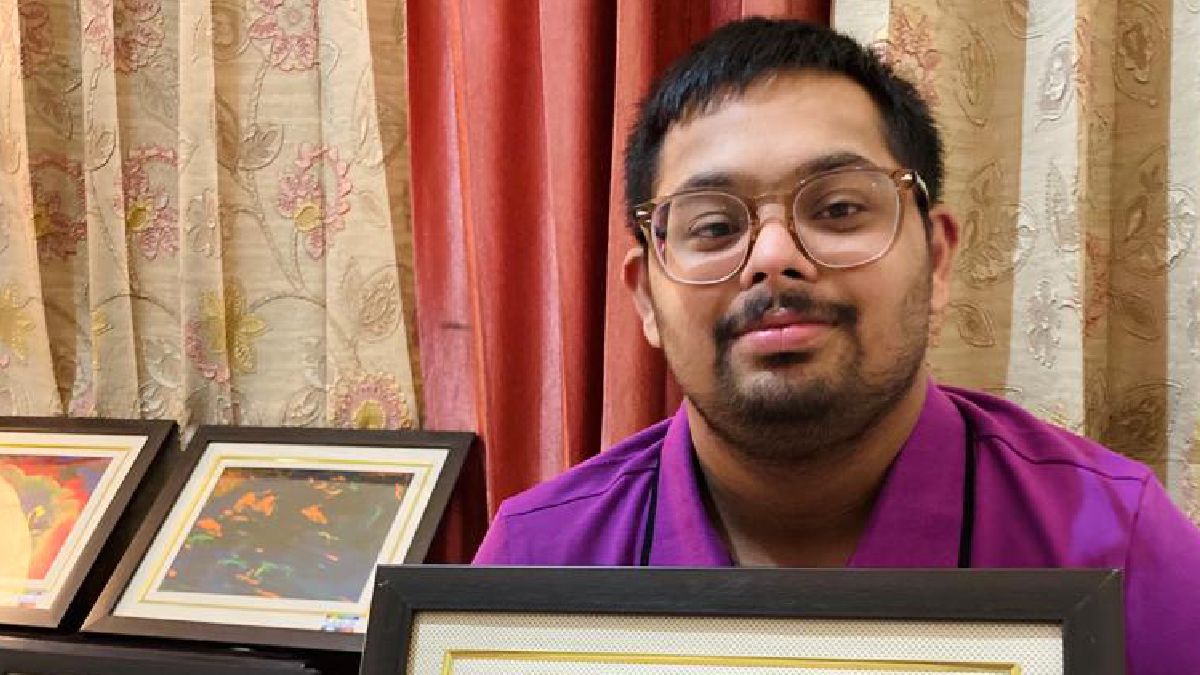 Jyotisho Yoddha #19 – Alankar Gupta
I am CAPABLE – Alankar Gupta
My younger brother Alankar is a 24 years old adult with Down Syndrome. We confide in each other. He shares his feelings with me which he isn't open about usually. We did all the fun stuff 'normal' siblings do growing up. Instead, I still get to play with him as he's a kindergarten kid because he still has the innocence of a child and there are times when he behaves like an elder brother which is a lovely feeling. He has been a Special Olympics Bharat athlete since past 6 and selected as National Athlete Input Council member which makes us so proud of him. Special Olympics and other engagements have brought us close. We have organized, volunteered, and participated in so many sports, art, and dance events in our state. I have learned passion, determination, and perseverance from him when I see him practicing and working out.
These days he is making acrylic flow art paintings and even sold many of them. He has received custom made orders as well. He dreams of opening his art studio one day. Recently, he also got featured on Atypical Advantage and wishes to commission more artwork.
While the world sees him as a person with disability, with his talent and zeal, he proves that he is a person with exceptional Ability. And this makes our family so proud of him. Yes Alankar, we are proud of you.
Tags In