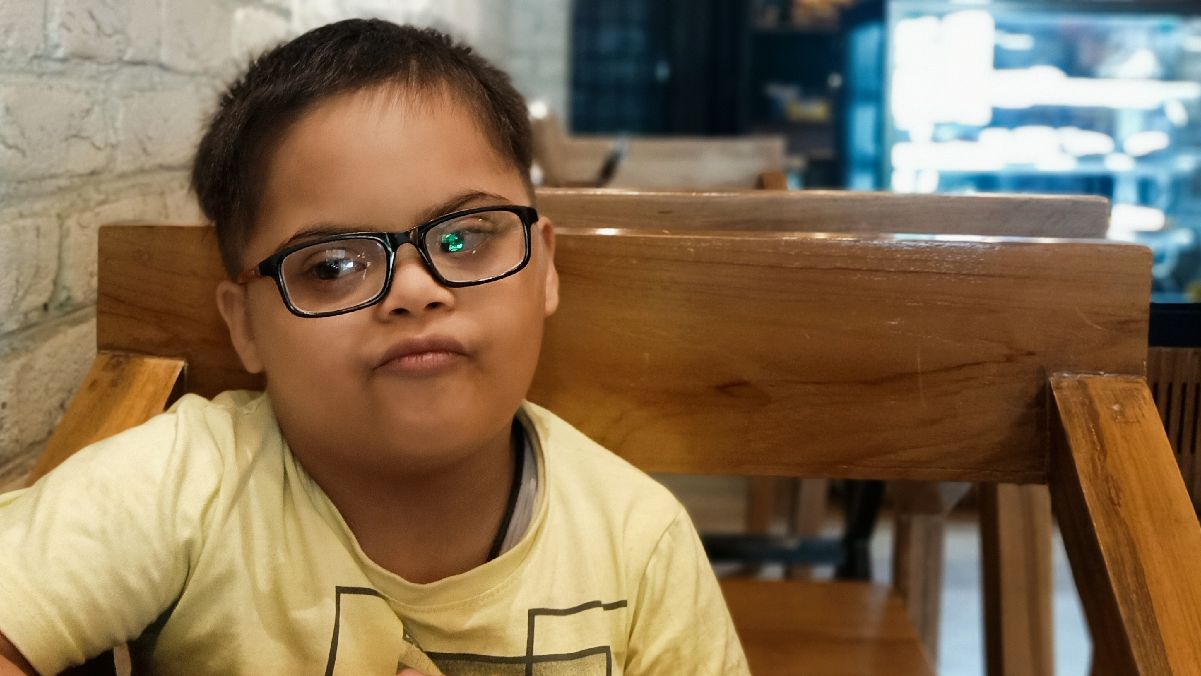 Jyotisho Yoddha #11 – Agrim
I am Proud to be Called Agrim's Mother
Agrim's mother – Megha Sharma, this is what every parent wanted to hear that they should be known by their children's name and we are one of those luckiest parents.
"Life is not about sticking and grudging about not to get the best but it's about exude the best out of the things gifted by the god."
The journey of our lifetime relationship started on 28th March 2015 after the cutest gift of God in the name of Agrim blossomed in our life."Aapka chehra mere liye lucky hai"(Your face is lucky for me) the lines from which he starts his day. Now he is 6 years old and his efforts and willingness to learn more makes him different from all other children. He always tries to nourish himself in his day to day life by adding new feathers of achievements.
Sometimes hurdles make you stronger in your upcoming journeys and when you face these hurdles you will get to know the reason behind the scenes. Agrim is not just an artist he always try to use his hand in different skills like he use to do cycling, sketching, reading and playing different instruments.
The way he use to give respect and hospitality to the guest, the way he use to take care of his younger brother krishiv is totally unbelievable and Agrim always surprises us with his super natural activities. Believe it or not he always comes out with new super skills and always motivates other to rise like a phoenix.
Rising Agrim – Beyond the waves the title which was given by our family we all believe in his abilities to achieve more and more.
"Failure will never overtake you if your determination to succeed is strong enough"
https://youtube.com/channel/UCHn8Y-QNuDxX9xcp0q_zrmg