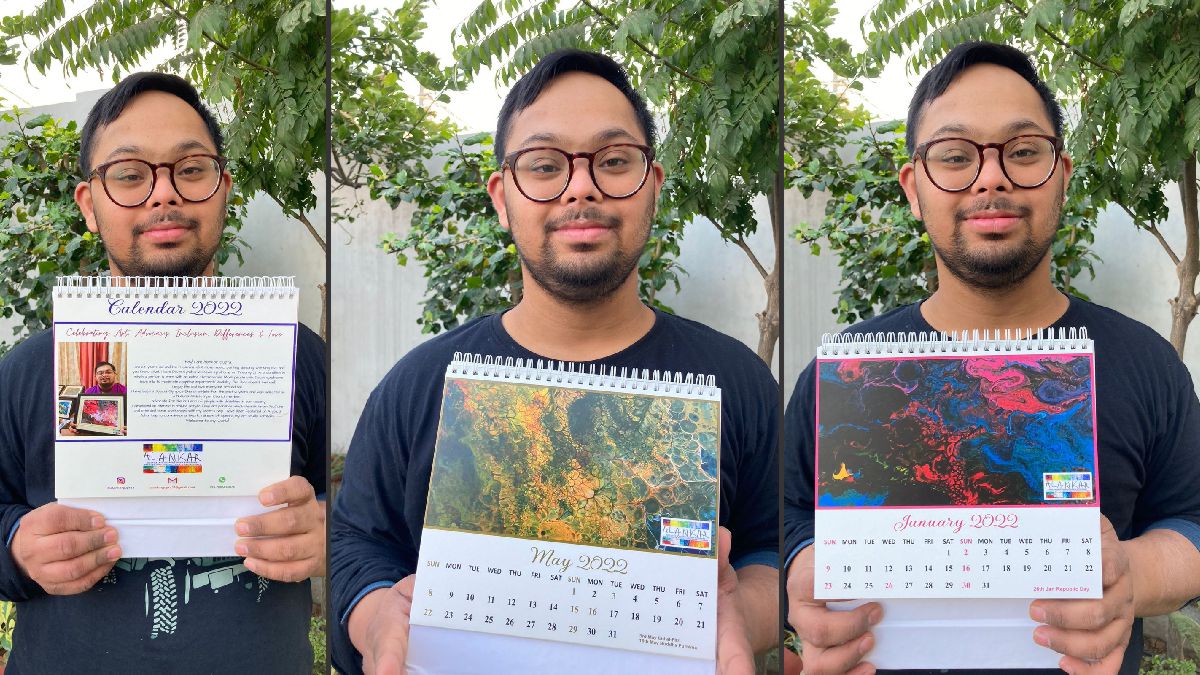 Alankar Gupta's Calendar for Sale
Myself Alankar Gupta, I am a 24-year-old adult from the northern most state of India, Jammu & Kashmir. I live with my parents and my sister. I meet my family friends over weekends for movies and picnics. I am a fun and nature-loving person. I enjoy life and love everyone around me. I love sports. I have been a Special Olympics Bharat athlete for the past 6 and was selected as a National Athlete Input Council member in 2020. I also love to dance and work out in the gym.
I developed an interest in making acrylic flow art paintings during the COVID lockdown which I learned from YouTube and attended some online workshops. I have now successfully sold over 50 of them worldwide, along with customised products such as coffee mugs and the new year calendar. I also commission personalised orders as well. I dream of opening my own art studio someday, leading an independent life and supporting myself financially. I want to travel around with my family and dream of going to Mount Kailash in Nepal.

I want people to not see us differently, or as any less. But at the same time, try to create an inclusive society for all where all abilities are considered at par. I look forward to more acceptance from people around me and getting access to education, medical and social support for all people with learning disabilities.
Please check the drive link for some of my work.
https://drive.google.com/drive/folders/1E5IEJcAHeG7U2lPs-nmC5HyQ6NbXbic6
This is a calendar made by Mr. Alankar Gupta, a self-advocate from Jammu and Kashmir. His calendar is for sale. For buying, please contact his sister, Ms. Aakriti Gupta @ +91 70066 36074