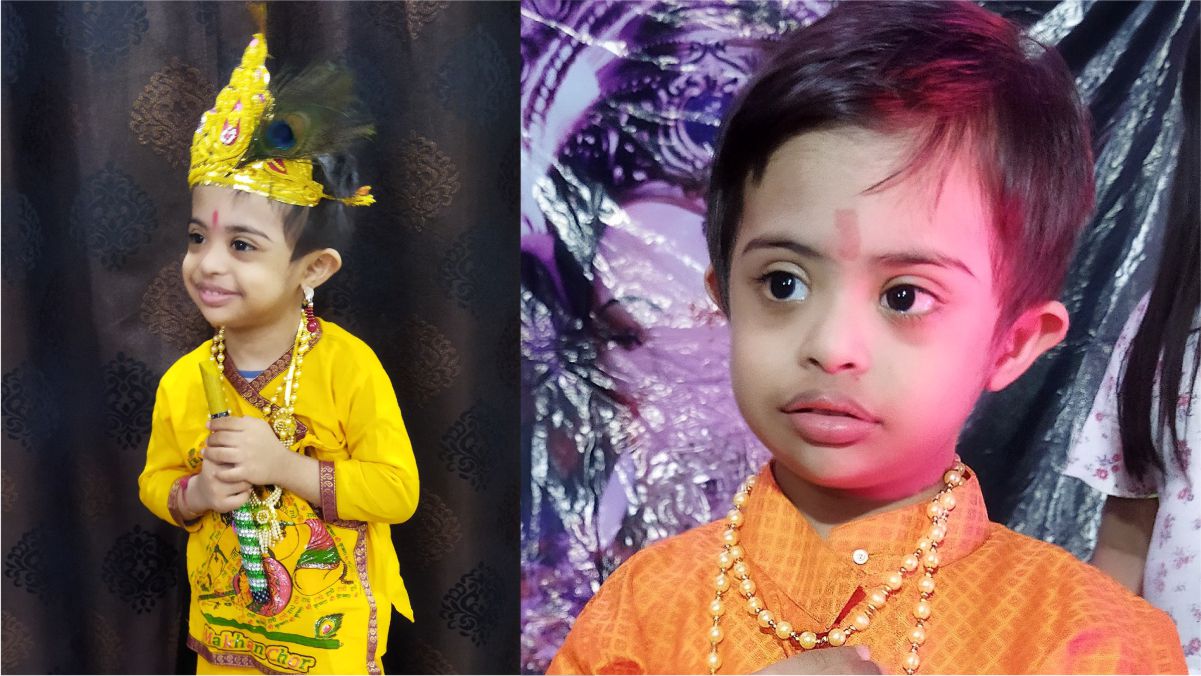 Jyotisho Yoddha #6 – Anant
Be the reason for someone else's smile!!
Anant, my child gave me a purpose in life to bring a change in special kid's world.
I am Suruchi Agrawal, an avid artist, certified art teacher, passionate home baker, a healthcare professional and proud mother of two young kids. My youngest kid makes me a more "Special" & "Abled" mother.
Anant is 3 years old kid and he is growing into an intelligent and charming boy. Every day morning, his innocent smile makes us happy and inspire us to be more confident. He is a package full of energy that only refills during his sleep. He acts as a stress buster for the entire family. Frankly, I need him more than he needs me.
He starts his day with a healthy breakfast and later spends it with his OT & PT therapist at his mini therapy centre at home. To make sure that he should not miss his therapies during this pandemic time, we made arrangements at our home. Later in the evening, he spends one hour with his speech therapist. Home therapies helped us to educate ourselves and also give a sense of comfort to Anant. We have seen tremendous improvement in his social skills and behaviour abilities. He is trying to repeat each word whatever we say to him. He likes to socialise, interacting with peers, likely to have friendship with them. He is only 3 years old but curious to learn things like bigger kids. He imitates dance moves and the emotional senses of kids rhymes. He helps me during my art workshops and does a lot of side activities including crafting, painting.
He participates in each event organised by our society and Down Syndrome aware groups. He has recently won a prize in society Ganesha celebration where he performed well on ethnic dress show and Crafting which led everyone to commend his skills. He loves to wear new dresses and poses for modelling photoshoots. I know, he will become a successful model if he continues like this and I will try my best to give him.
Our next aim is to enrol him in an inclusive school to accomplish his long-term goals, where he can interact with all typical children as well as children, like him, who need a little extra help. We are confident that Anant will make his world and continue to make us proud.
Roll no 21 Anant http://Roll no 21 Anant https://youtube.com/channel/UC6uLyVJLIVvwT00tzcVHWNw
Tags In