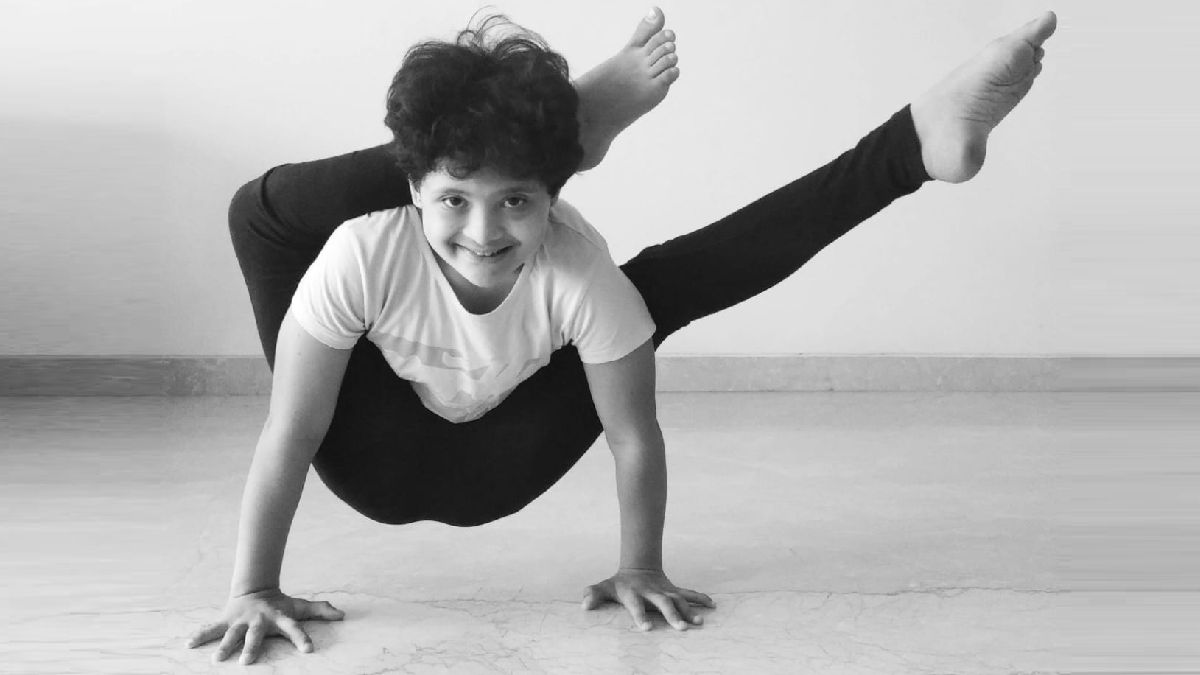 Jyotisho Yoddha #5 – Anvi Vijay
I Am not Disabled. I am Differently Abled
Anvi Vijay Zanzarukia – The Rubber Girl of India.
'A rubber girl' born on 2/6/08 with Down syndrome, Hirschsprung disease and congenital heart defect, she has achieved so many certificate and medals in yoga with her hard work, it makes these conditions of hers seem like a blip in her horizon. She has been doing Yoga for the last 3 years and has won national level gold medal in both Artistic Yoga and Traditional Yoga while competing with neuro-typical students because in yoga there is no separate category for special children currently.
In spite of all her conditions, Anvi hasn't given up and has worked hard resulting in winning the gold medal in Oct 2019 at the Chattisgarh hath yoga competition and secured 1st position in the National level yoga competition held by Amity University of Delhi in March 2020. She has many stage performances to her credit. Anvi has been honoured by many different organisations in Surat. Chief Minister Shri Vijaybhai Rupani and Shri Acharya Devvrat ji Governor of Gujarat have also appreciated her hard work and blessed her. She is not only an inspiration for other children with disability but for everybody who cannot accept ourselves the way we are.
Anvi has many health problems at present. There is a leakage in her mitral valve and 70% of her large intestine is non-functional, which makes it difficult for her to pass stool normally. But with regular practice of yoga she has improved her health and also achieved a unique identity of her own..
Tags In