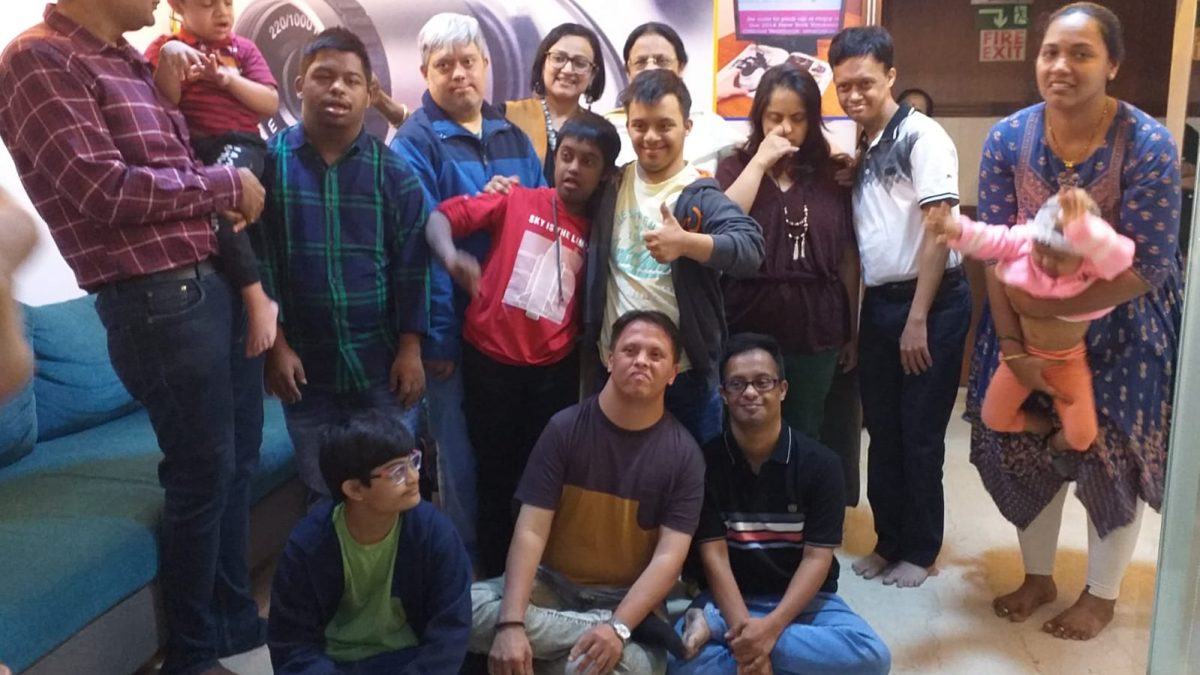 Mumbai Camp Report
A camp for Vision and Dental check-up was organized at TESS – The Eye Super Specialties hospital at Ghatkopar, Mumbai on the 21st of January 2023. While the Vision Expert was from Mumbai, the dentist – Dr. Nidhi Gupta had come from Delhi. Mr. Vicky Parikh and Mrs. Roshni Parekh had taken the efforts to organize this camp in a very methodical and thorough manner, where everybody left satisfied at a job well done.
The camp witnessed close to 30 self-advocates tested for their eye and dental health. The one-day camp had Rekha maa attend it from Chennai and counsel parents.
The success of any camp can be gauged from the response to it. Going by that parameter, this camp was a tremendous success. Here are a few testimonials about the camp.
"Thank you Roshni and Vickybhai…for taking effort of organizing this Medical camp… It was really very helpful. Thank you Rekha maam for ur presence itself brings energy and spirit in every work. Thank you Dr Nidhi for ur time and advice.. My kid didn't felt like being to dentist…she was so comfortable… Little one loved her dentist aunty😬… She felt it's so fun to meet dentist😂. Thank you to Dr Nikunj for his guidance. It really means a lot for giving his valuable time.
It was nice meeting all the parents and lovely kids😊
Hope to meet u all again soon. . Take care"
2. Thank you i attended camp for the first time and received so much emotional support from parents, roshni madam , dr. Nidhi and Rekha ma'am. Thank u Shetty aunty for the information about the camp 🙏 – Madhuri Mehta
3. Thank you Roshni and Vicky for the flawless organisation and helping the parents .. special thanks to Dr Nidhi for taking the time to visit Mumbai .. she is making kids looks forward to dentist visits😁 🙏. thanks to Dr nikunj and the staff for their patience and guidance . And Rekha maa , the fountain of positivity and emotional support a big thank you for selflessly helping us parents through this journey with our children . Vaibhav
4. Thankyou so much 🙏 Rekha Maa for coming to Mumbai, specially to meet us😘❤️,It was like my dream come true, you are really down to earth,soooo happy to meet you Rekha Maa and also Dr Nidhi u r so friendly, felt very very Happy to meet you 🤗❤️ – Ms. Subhashini
5. Rekha Maa If anyone is to be thanked, it is the will, the intent, the perseverance of never to give up of our kids, their understanding, compassion & their ability to keep smiling in the face of the challenges.Just their endearing smiles & tight unabashed hugs makes even the strongest of our worries kneel before their will.I guess you have got this all from Babli, rather than the other way around 😜😉😁
This Health Camp was a result of your determination to organise a Camp irrespective of the turnout.
Dr. Nidhi's agreeing to make herself available for the Dental consultations, despite her being on a 2 day couple vacation😜😉
And most importantly the willingness of Dr. Nikunj Shah & Dr Urmi Shah to provide their venue & professional services, counselling, guidance for the benefit of the kids, individuals with DS & their guardians/parents. & the untiring efforts put by Team TESS to make our kids feel welcomed & comfortable
This was Health Camp was organised after a span of 8yrs, the last being in 2015. So factually we are 7yrs late. Hope henceforth it doesn't take another 7yrs to organise such camp. Last but not the least, our sincere thanks to all the guardians/parents for their participation, being on time, being patient with us & their encouraging feedbacks.
Roshni & Vicky
Proud parents of Dhruhi & Nikshit who made it possible for us to organise & execute this camp successfully
6. Thank you Roshni-Vicky for taking all the efforts in executing such a 'greatly organised Health Camp'❤️❤️❤️..More power to you two👍😊
Dr Nidhi , thank you for your lovely guidance for taking the dental care of our children🌹.
Special thanks to Dr Nikunj n Dr Urmila Shah and the staff for patiently rendering their valuable services for the benefits of our Angels….🌹
And…… Sincere gratitude 🙏🏻🙏🏻🙏🏻to Rekha maa for coming all the way from Chennai to guide us for the betterment of our children…❤️….we just had to gather more n more positive vibes from ma'am in the short time😍…soooo great to meet the strong and lively personality 💐
Vrishali Kadam
7. Thank you Roshni and Mr. Parekh for your efforts in organizing such a great eye and dental camp for our special adults. Special mention to be made in the loving ,caring and affectionate way our SAs and children and parents were taken care of to the minutest detail and above all With a BIG SMILE 😀.
This is our first experience and it touched our ❤️.The Doctors Dr Nikunj Shah and Dr Urmi Shah and the staff for their friendly nature and making our children comfortable duringthe check up rendering their valuable services.Thanking Dr Nidhi who has come all the way from Delhi to render her valuable services regarding DENTAL CARE and guidance to our children . Full of love ❤️We experienced such positive vibes and never felt the hospital atmosphere at all.
Above all got to meet the person herself REKHA MAA whom we have seen only online.
In gratitude to her for coming all the way from Chennai and guide our children and parents .
So overwhelming was the meeting That we forgot ☹️ to click pictures with her.
Subramanian
8. I apologise for being little late in thanking. It was really good opportunity to meet kids/adults and their patents. Thank you Roshini for organising and executing the camp. All the doctors, their support staff and must say your better half were so concerned, smiling always and made whole atmosphere very comfortable.The small conversation my son had with Rekha maa will be cherished always. Once again thanking you Roshini and your team.
Sameer Oswal