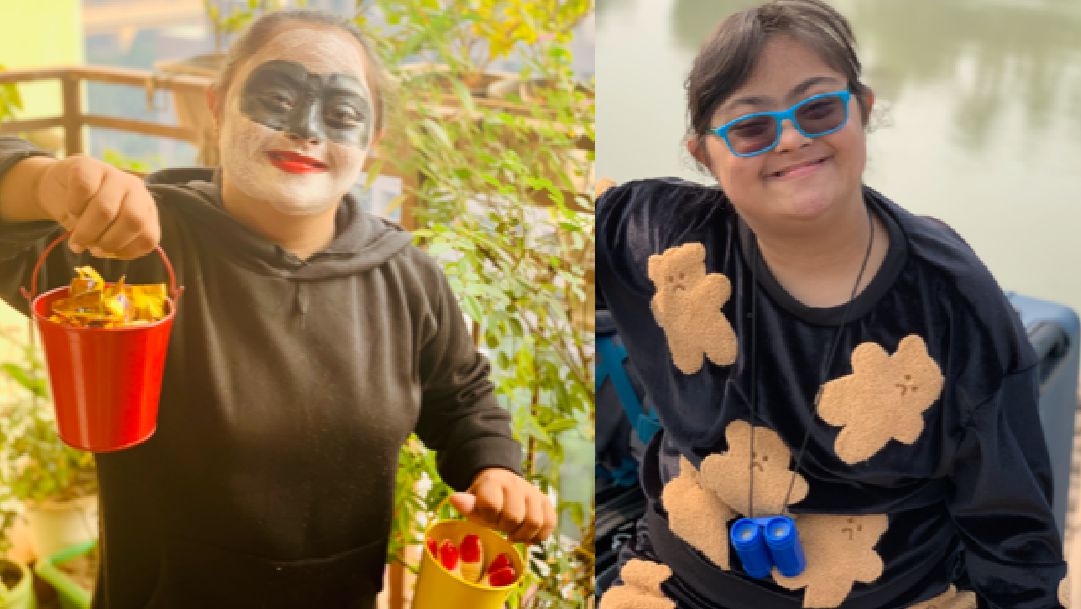 Amazing Advocate #13 – Maahi Choudhary
Maahi is so much full of positive energy, where ever she goes happiness spreads like a strong fragrance in the air.. she loves to bake cupcakes, brownies, cookies, pizzas. She's a super fun host to be with a variety of menu.
She likes partying, She likes to listen to music, loves to read, likes to work on computer. She a fashionista and loves to get clicked, she's a poser. Maahi knows very well how to get her work done, she's the BOSS of our house. She loves watching movies in the theatre while enjoying her nachos with cheesy dip and mojito.
She's a big foodie whose all-time favourite things are Mumbai Pav bhaji, dal makhani, butter paneer, butter naan. She's a traveller who loves to explore different parts of the world with different cuisines.
Maahi goes to an inclusive school and is studying in grade 7th and will start grade 8th from August. She dreams to run a company of her own ASAP.
Look at Maahi in action:
https://www.instagram.com/reel/CV5FWIhF-3h/?utm_medium=copy_link
https://www.instagram.com/reel/CVea1y8FZM9/?utm_medium=copy_link