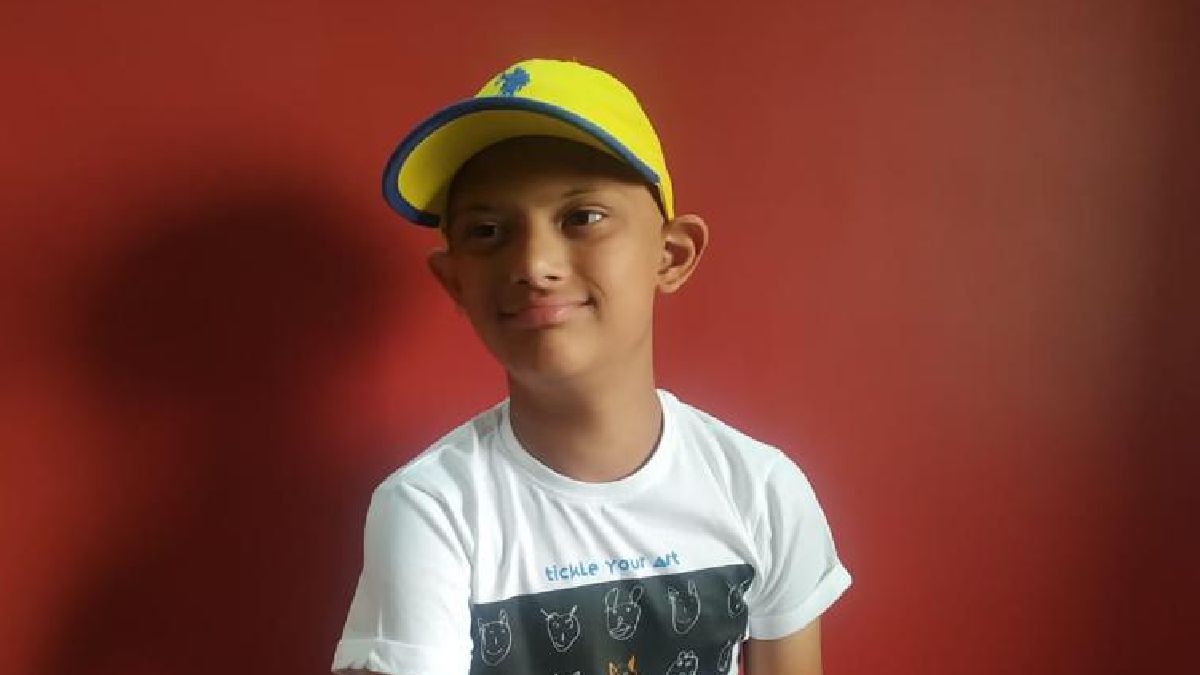 Amazing Advocate #8 – Bhargav
Year ends are the times when one subjects himself for an appraisal be it for a salary hike or just for the purpose to evaluate the achievements during the year passed by. There are many instances where it is by self assessment.
This is true for every body who want to know their strong and weak points based on which they can grade themselves and become role models.
I Bharghav aged 12years and a Downs Syndrome Warrior have had to make many conscious adjustments to be able to mingle with normal children of my age group and my close family like parents grand parents siblings and cousins.
I was apparently a normal kid when I was born bubbly and playful like other children of my age.
But inside me I could feel that something was amiss looking at the sad and concerned faces of my parents and close family.
Realized that I could be reason for their sadness I made up my mind to do everything possible to please them.
Like all kids I also had my share of obstinacy and many times threw up tantrums.
This aspect was only with my parents which liberty I took because of the affection between us. Would relish the fake anger they would show. With outsider I am just the opposite and am well behaved and popular with all my neighbors.
Seeing kids playing I wished to join them but they were wary of including me. I was very fond of cricket and used to watch all matches that were telecast. I used to mimic the players right from the appeals for a dismissal to the celebratory jig and high fives. My heroes are Dhoni,Virat Kohli and Rohit Sharma.
This made me to impress my same age group friends and I was included in their playing.
This was indeed my first self advocacy where it became clear to me that if you show case your talent you will be accepted in any group.
I am generally inclined to playing all games like foot ball 🏸etc. I have attained enough proficiency in badminton that I can take on any normal kid of my age.
Here is a video of my badminton prowess
Second self advocacy.
I can dance to film music without the slightest of hesitation and without being self conscious anywhere. Sometime back we had a get together at a restaurant to celebrate my birthday.Many others were also there for some celebration or the other and many were happily dancing.
Seeing them I had an urge to dance and just walked up to the the DJ and requested him to play a popular film song and danced to my hearts content.
Third advocacy
I have been on excursions with my teacher without any problem and thoroughly enjoyed the trips. Should thank my parents for their belief and confidence in me.
My fourth advocacy
I am fully engaged throughout the day attending a class or a training session for speech therapy music lessons on keyboard or some sporting activity. My driver Anna takes me around and I enthusiastically keep hopping from one session to another.
All the self advocacies have had a positive influence in me that I have got the necessary recognition when I was selected from among many aspirants to play a role in a Tamil movie which has leading stars like Nayantara among others in it.
Believing in myself I have done justice to the part given to me which incidentally is of a Down Syndrome kid. I play myself.
A small incident while shooting of the movie will high light the level of confidence I have developed in me. During the shoot an assistant was holding an umbrella for the leading star. I insisted that an umbrella be held for me also as I was also under the sun. It created some laughter but I did not relent.
I am a friendly type and care for others like sharing what I have with them. I am confident that my self assessment will make me an amazing self advocate and be a role model to other Downs warriors.