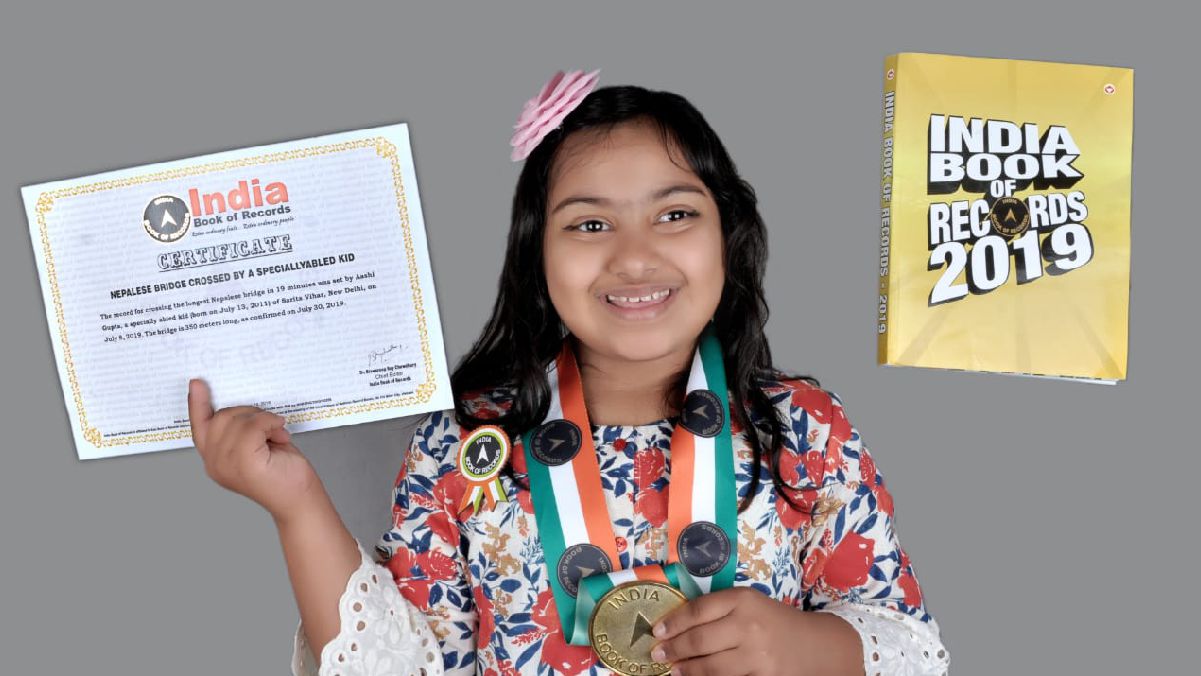 Jyotisho Yoddha #25 – Aashi Gupta
Smiling her way to glory – Aashi Gupta
Aashi ‐ means smile and true to her name she is here to spread smiles despite her own ongoing health challenges that have tried to suppress her‐ in the form of d/d of blood cancer, duodenal Atresia, recurrent fatal pneumonia and many more. She has survived and overcome every struggle with a smiling face and a courageous heart. She is one tiger cub, in whose dictionary the word impossible is missing.
Since her infancy, she was fond of music and dance. She is appreciated by her friends and teachers for her musical outlook. She is excellent at doing yoga and loves doing it every day. Aashi made not only our whole family, but probably the whole country, especially persons with disabilities proud by creating a world record. Yes, she is the first special needs child to cross the longest bridge in the Indian Ocean. She loves swimming, cycling, drama and storytelling.
She connects so well with people, they never feel like strangers around her. Her smile and attitude can make anyone smile through their pains. She has developed a strong sense of dressing and has her own choices. She expresses herself well through different art forms. She is an avid reader and always up for exploring new places. She is excited about hiking and trekking.
She has won many medals in intra‐school and inter school competitions. The biggest learning from her is how to live life life‐size.
Tags In